Protect your fleet against fuel theft
With fuel prices at historic highs, fuel theft has also increased, and it is critical that you learn how to reduce the risks in your fleet.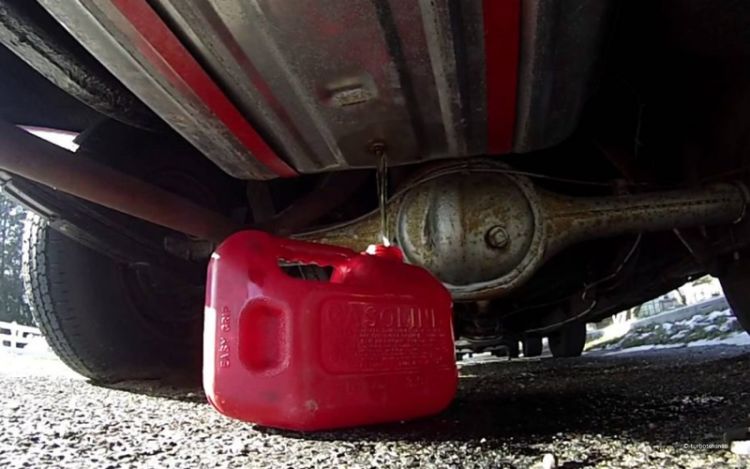 As fuel prices reached all-time highs worldwide, fleet managers are increasingly facing incidents of fuel theft in their fleets. These theft incidents often result in increased vehicle repair costs, which are usually much more expensive than the stolen fuel itself.
 
As for the method used to steal fuel from fleet vehicles, it is not exactly technologically advanced. The thieves merely dive under the trucks and use rechargeable electric drills to pierce the tanks and drain the fuel into a large refill canister. This process proves to be much more efficient than carrying a siphon and manually pulling the fuel through the fill opening and easily bypasses basic protection, like fuel cap locks. Thus, it is fair to conclude that technology and surveillance are much more effective for fleet managers to stop thieves and decrease the probability of fuel theft from their fleet vehicles. 
 
Frotcom can protect your fleet against fuel theft
With Frotcom Fleet alarms, you can monitor your fleet vehicles' fuel levels and receive alerts to act fast and stop fuel theft events or prevent them from worsening. Frotcom offers more than thirty different alarms that you can configure to your needs, and some of these alarms can help you reduce the risk of fuel theft in your fleet. It also offers other fuel-related features like Fuel management to help you keep fuel under control 24/7.
 
Frotcom can help you protect your fleet from fuel theft. To know more about our fuel-related features, contact a member of our team.
Post tags:
Frotcom
Fuel theft
Fleet alarms
Fuel management
Vehicle theft
Security risks