Frotcom Botswana hosts "Resilient fleet cost containment strategies" convention
The Frotcom Botswana convention was an exciting opportunity for transport and fleet management industry professionals to share ideas on maintaining sustainable fleet management in the face of rising fuel prices.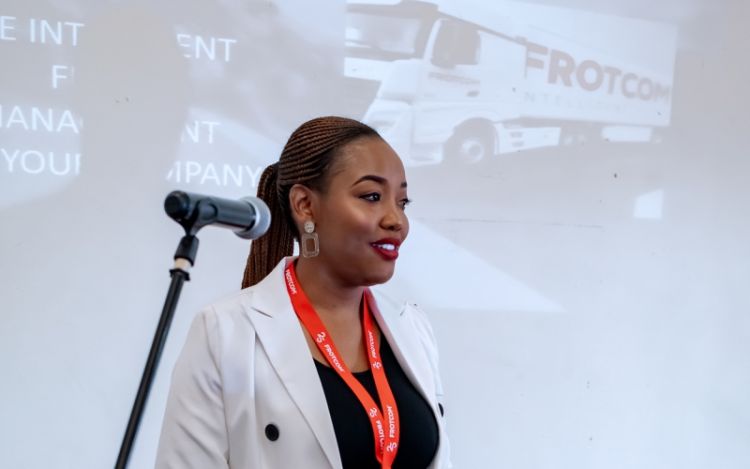 In recent months, the rise in fuel costs has increased operating costs for all service providers and substantially impacted the logistics sector. Based on this conjecture, Frotcom Botswana hosted the "Resilient fleet cost containment strategies" convention from October 26-28, 2022, to dialogue on maintaining profitability amid the fuel price movements, which inevitably affect the entire value chain.
The Stakeholder Convention took place at Mokolodi Nature Reserve in Gaborone and brought together fleet management professionals who had the chance to exchange experiences and best practices related to the strategic development and sustainability of fleets. Several experienced professionals in Transportation, Logistics, Business Strategy, Finance, and Accounting also participated in the convention as moderators and facilitators.
Lindiwe Masuku, CEO of Frotcom Botswana, stated that "with Frotcom's standard of excellence, our second annual fleet convention has proven to be the best interactive, skills exchange and experience. Both for users and non-users of Frotcom services in the Profit-making entities, Service delivery, and Public sectors. This is an experience showcasing the professionalism and excellence of Frotcom, without doubt, an impressive lasting experience".
Frotcom can help you achieve sustainable fleet management. To know more about Frotcom features, contact a member of our team.
Post tags:
Frotcom
Frotcom Botswana
Resilient Fleet Cost Containment Strategies Convention
Fleet sustainability
Fleet management
Frotcom Certified Partner