Why have fleet maintenance costs increased?
Learn about the factors contributing to the growing increase in fleet maintenance costs and how to face the challenges arising from this increase.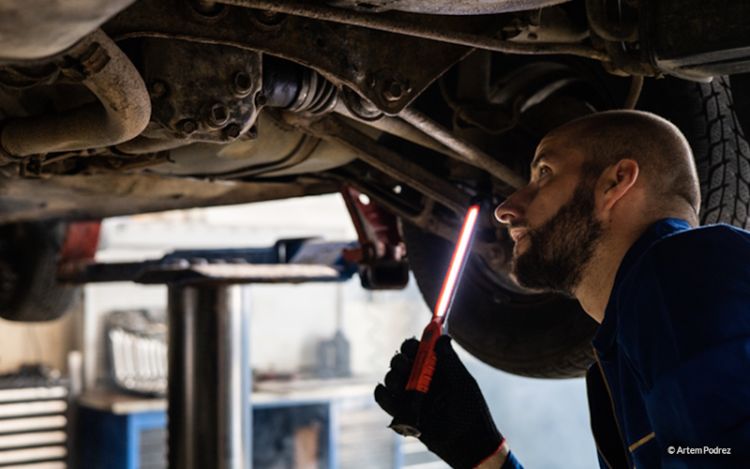 As we are sure you've noticed, maintenance costs have increased substantially. But what is contributing to these rising costs? Below, we show you five factors contributing to this increase.
Modern vehicles complexity
Increasing maintenance costs can be attributed to the growing complexity of modern vehicles, which causes average maintenance costs across the industry to rise. This complexity also causes vehicle diagnostic rates to increase, thus being necessary to increase labor hours to identify issues. For example, some fleet vehicles with complex crash avoidance technologies like forward collision warnings or automatic emergency braking are more expensive to maintain.
Unexpected maintenance happens more frequently
Due to the difficulty in finding replacement vehicles, the operation of fleet vehicles has been extended beyond the recommended replacement limits, which generates increased spending on unscheduled maintenance. In addition, repairing these high-mileage vehicles involves significant components, which also increases unexpected maintenance expenses. Unfortunately, since the number of vehicles with extended service life continues to exceed the purchase of new vehicles, this frequency of unscheduled repairs is expected to persist through 2024.
Spare parts shortage
Persisting parts shortages lead to longer repair times and increased vehicle downtime and significantly cause rising maintenance costs. As a result, fleet vehicle rental costs have skyrocketed since companies need to rent vehicles to keep employees on the road during extended downtime at repair facilities.
Inflation
Undoubtedly, inflation has contributed to the increase in fleet maintenance costs. Increases in labor rates, parts prices, and raw materials result from inflation and have contributed to increased fleet maintenance costs. These inflationary pressures in the automotive sector reflect the broader economic conditions experienced nationally. As for the future, there are no signs of significant changes soon, suggesting that the industry should expect similar circumstances to persist through 2024.
Labor rates are higher
Inflationary pressures and a shortage of qualified technicians in the automotive industry are driving up labor costs, posing significant challenges in the fleet maintenance market. Due to intense competition and higher wages offered by other companies, recruiting and retaining technicians is also challenging and will worsen as most technicians retire and new younger technicians are unlikely to come. This directly affects the companies' business since the fleet vehicles are revenue-generating assets that must stay on the road.
The rise in fleet maintenance costs has, without question, presented significant challenges for the automotive sector. By understanding the factors contributing to the increase in your fleet maintenance costs, as a fleet manager, you can optimize maintenance programs and manage expenses to ensure uninterrupted fleet vehicle operation and adapt to this rising price scenario, which appears to be around for a while.
Frotcom's intelligent fleet management system can help you reduce your maintenance costs. To know more, contact a member of our team.
Source:
Business Fleet
Post tags:
Frotcom
Intelligent fleets
Fleet management
Fleet maintenance
Reduce fleet maintenance costs
Effective fleet maintenance planning
Increasing fleet maintenance prices
Rising fleet maintenance expenses
Control operational costs
Inflation