Frotcom becomes the lifeblood of Patinter's operations
Driving behavior analysis | Fuel management | Nearest vehicles | Route planning and monitoring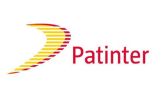 Patinter manages its massive fleet using Frotcom, responding clearly and effectively to the constant demands of the transportation sector.
Patinter is one of the biggest and most well-respected operators in the European transport sector. A Portuguese company established in 1968, it boasts seven distribution hubs across Europe from where it runs its freight & logistics operations with a fleet of 1300+ vehicles. With over 2000 employees and a network covering 20 countries, Patinter focuses on robust and reliable services and an unimpeachable track record for quality.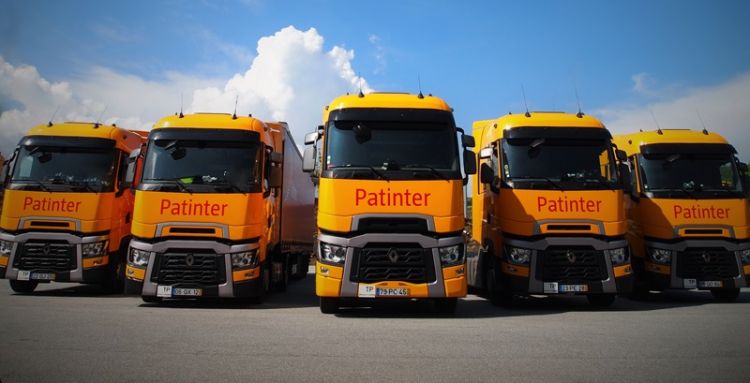 Client Goals and Challenges
It was 19 years ago that Patinter started using Frotcom, after realizing the need for a robust and well-rounded fleet management platform to deal with the demanding schedule adherence of its customers, most of them from the automotive sector.
With such a vast and far-ranging fleet, Patinter's needs included GPS tracking, actionable intelligence and greater efficiency in decision-making. It needed easily accessible and crucial data on fuel consumption, routing, mileage costs, driver ID, and other variables to comprehensively manage a huge fleet and its drivers. The nature of Patinter's needs and the size of its operation was bound to put Frotcom's all-inclusive solution to the test.
 
Client Benefits
Today, distinct Frotcom features are being used in different departments of the company for vehicle monitoring, finding the nearest vehicles, providing customers a tracking of assigned vehicle, analyzing driving behavior and fuel consumption, and implementing flaw detection in critical departments, such as "Fuel" and "Fleet".
Frotcom is also used by the administrative and billing services, as it is easy to quickly access valuable real-time information without the need to contact the drivers.
In the words of Mr. Américo Dias, CIO at Patinter, "Given the size of Patinter's operation, I can honestly say that in terms of management and decision-making we are wholly dependent on the Frotcom platform. Additionally, Frotcom provides us a series of alarms and monitoring tools that allow us to adopt preventive management, which results in overhead cost savings."
Frotcom has become the lifeblood of Patinter's operations with significant savings and valuable data applied to various areas. Frotcom's tools are used to enable vehicle monitoring, substitute vehicle routing in case of breakdowns, provide end-client shipment updates, and supervise driving behavior and fuel. Integral cost-efficient communication and data access has streamlined company communications by 70%, and general overhead and fuel costs have plummeted. Management also employs Frotcom data for strategic planning and decision-making, focusing on end-customer satisfaction and quality services.
Seeking constant improvement, Patinter has been implementing many of Frotcom's advanced features, such as Frotcom Analytics, allowing benchmarking of key issues such as driving behavior, fuel consumption, as well as automatically spotting inefficient routes taken by any given vehicle.
Mr. Miguel Henriques, Analysis Control Technician, clearly stated that "benefits of Frotcom use have included a decrease of communication costs; access to the exact location of the vehicles, decrease of time spent during transactions and heightened customer satisfaction".