Fifteen steps for safer roads
The European Commission has proposed that 15 new advanced safety features should be fitted as standard to new cars, vans, trucks, and buses.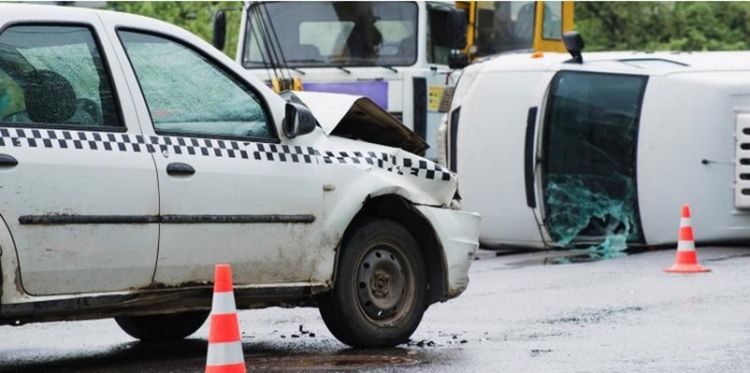 The Commission says that the new features, allied to safer road infrastructure, could save 10,500 lives and avoid 60,000 injuries between 2020-2030. Its long-term goal, Vision Zero, is to eradicate all road deaths and serious injuries by 2050.
The proposals include advanced emergency braking, lane-keeping assist, drowsiness detection, distraction prevention (to combat phone use), intelligent speed assistance (capable of reading speed limit signs), reversing cameras, data recorders, tire pressure monitoring systems, and technology to help truck and bus drivers spot vulnerable road users.
 
Human error
In addition, the Commission has called for improvements to driver and passenger safety, in the form of better seatbelts as well as side protection. And it wants to see safety windscreen glass fitted to improve the survival chances of pedestrians and cyclists who are struck by a car or van.
Elżbieta Bieńkowska, the commissioner for Internal Market, Industry, Entrepreneurship and SMEs, said: "90% of road accidents are due to human error. The new mandatory safety features we propose will reduce the number of accidents and pave the way for a driverless future of connected and automated driving."
 
Harmonization
The European Automobile Manufacturers' Association (ACEA) broadly welcomed the Commission's proposals, although it highlighted shortcomings in road infrastructure that hinder safety developments.
For example, intelligent speed assistance systems, based on road-sign recognition cameras and GPS-linked speed limit databases, will only work if road signs are harmonized across Europe and information on speed limits is reliable.
Erik Jonnaert, ACEA secretary general, said: "Vehicle technology is just one piece of the complex safety puzzle. If we are to make progress on the Commission's new objective of reducing fatalities and serious injuries by half between 2020 and 2030, we need to put more emphasis on an integrated road safety strategy."
Source:
FleetEurope
 
Post tags:
Safer road infrastructure
European Commission
Safety features
Road safety
Vision Zero
Advanced emergency braking
Lane Keeping Assistance
Drowsiness detection
Distraction prevention
Intelligent Speed Assistance (ISA)
Reversing cameras
Data recorders
Tire pressure monitoring systems