Frotcom distinctive features for frozen food transport presented to companies in Greece
The MEAT & GRILL DAYS - DAIRY EXPO - FROZEN FOOD 2018 Exhibition took place at the Metropolitan Expo Exhibition Center in Greece, from November 10th to 12th 2018, where we presented our Frotcom all-inclusive fleet management system, with distinctive features particularly suited to frozen food transport.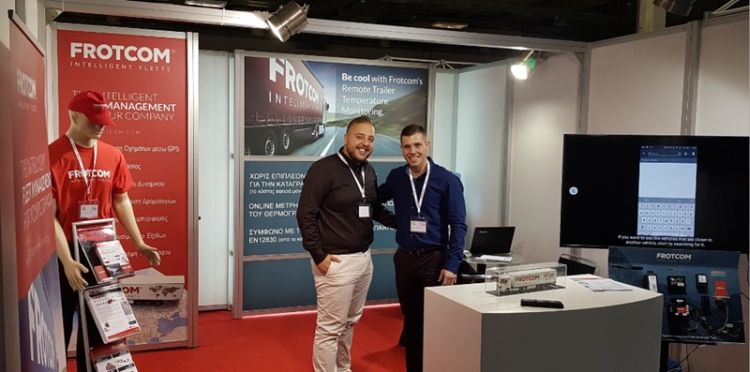 Participants had the opportunity to learn about best practices, the latest trends and discover new technologies in the field of refrigeration. Whilst at the same time enjoying meetings and discussions with managers and professionals on key aspects of the refrigerated transport industry, Third Party Logistics (3PL), production, distribution, trading, IT products and services.
Throughout the three-day exhibition we offered technological demonstrations of our fleet management and vehicle tracking system and showcased Frotcom's benefits with particular reference to Remote cargo temperature monitoring, Vehicle access control system, Route planning and monitoring, Remote tachograph downloads and Driving time monitoring.
The event was a huge opportunity for companies in the frozen food sector to see how they could benefit from Frotcom, saving money, complying with legislation whilst controlling their refrigerated trucks' temperatures and managing their fleets with greater efficiency.
If you missed us at this event, you can contact us now to find out more about the benefits of Frotcom.
Post tags:
Fleet management system
Frotcom
Professional fleet management software
GPS vehicle tracking
Remote Cargo Temperature Monitoring
Route planning and monitoring
Frotcom Greece
MEAT & GRILL DAYS - DAIRY EXPO - FROZEN FOOD
Vehicle access control system
Remote tachograph download
Driving times monitoring