See more detail with the Frotcom Workforce management tasks report
Frotcom's Workforce management module allows you to dispatch tasks to your drivers and those tasks can be tracked in real time as each one progresses.
The number of assigned and executed tasks and the average execution times and mileage can be seen in the Workforce management tasks report for a period, a vehicle or a selection of vehicles.
When you generate a new Workforce management task report in Frotcom, you now have the option to choose whether or not to view it with the detailed data from all the tasks: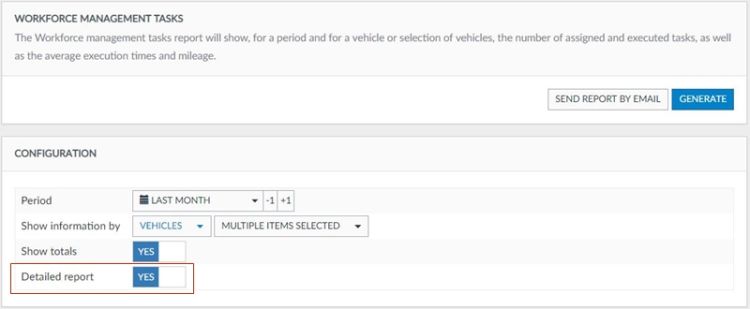 The detailed format of the report contains all the activities for all the tasks (including interruptions), as well as totals and average times: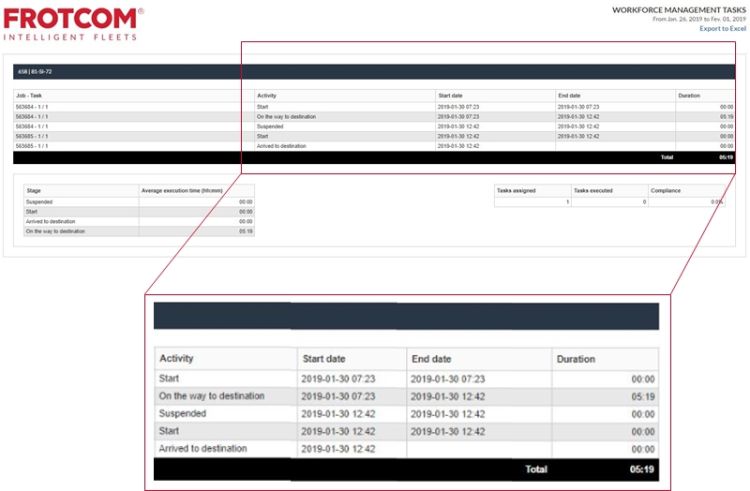 The default format remains untouched, so you can have both views of the tasks.
Post tags:
Frotcom
Fleet management system
GPS vehicle tracking
Tip of the month
Frotcom tip
Detailed Workforce management task report
Mobile workforce management
Frotcom reports