Renewable gas will be included in truck emissions calculations
The European Parliament has voted in favor of a new regulation to establish CO2 emission standards for heavy vehicles, which includes the effect of renewable gas on the calculation.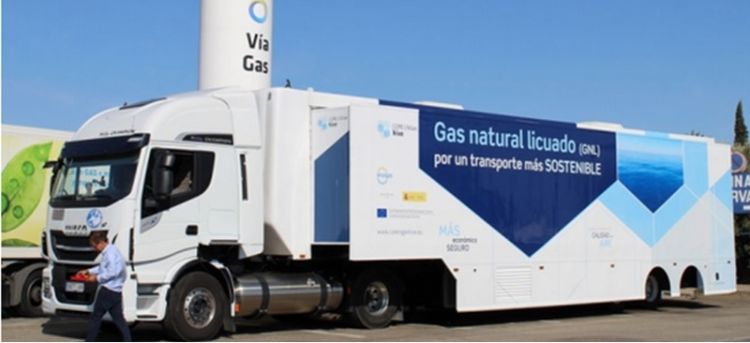 The plenary session has decided that the European Commission will develop a methodology for 2020 that includes the effect of reducing CO2 emissions by the use of renewable gas as fuel, in the calculation of average emissions from truck fleets.
Renewable gas, coming from the anaerobic decomposition of manure, allows a CO2 emissions reduction of 182%. This is possible thanks to the use of waste methane that would otherwise be released into the atmosphere. According to a study published by NGVA Europe (Natural & bio Gas Vehicle Association), by combining natural gas with only 20% renewable gas, greenhouse gas (GHG) emissions are reduced by 40%, compared to petroleum-based fuels. If 80% of renewable gas is used, CO2 emissions are neutralized.
Renewable gas as fuel is already standardized in Europe: according to the Gasnam association, its availability and vehicle fleet use is growing significantly. The recognition of renewable gas is an important step for the road transport sector, which is moving towards a future free of carbon emissions.
This will complement the current approach in which only emissions from the exhaust pipe are valued without taking into account the origin of the fuel.
Source: Transporte Profesional
NGVA Europe and Gasnam are European associations that promote the use of natural and renewable gas as a fuel for vehicles and ships.
Post tags:
Truck emissions
CO2 emissions
European Parliament
NGVA Europe
Greenhouse gas
Gasnam
Greenfleet