The efficiency benefits of route planning and monitoring
Route planning and monitoring is the first step for fleet companies in creating optimized journeys. 
For fleet companies of all scales and sizes, ensuring that journeys are time-efficient and cost-effective is always the objective for more successful business performance. So how can fleet managers create journeys that travel shorter distances but still maximize productivity?
The key to an efficient journey lies in intelligent route planning and monitoring. An optimized route is vital for companies to increase productivity and provides a better customer experience. While this can be easier said than done, innovative software with a Route Planning and Monitoring module is invaluable for companies to control the entire road journey.
Fleet managers will know that one route might have tens of possible stops and alternative directions, making manual planning a challenge. Therefore, it is important to have a complete tool that intelligently determines the best route, provides GPS vehicle tracking to monitor the vehicle's compliance with the route and generates reports so you can evaluate the efficiency of the journey. Since fleets are ultimately delivering goods or services to a customer, a Route Planning and Monitoring tool that also generates updates on the journey and arrival times for customers will ensure high satisfaction and repeat business.
Route planning and monitoring empowers fleets to forward-plan and prepare for unexpected events, which is important to eliminate unnecessary miles, comply with customer requests, Service Level Agreements and minimize fuel consumption.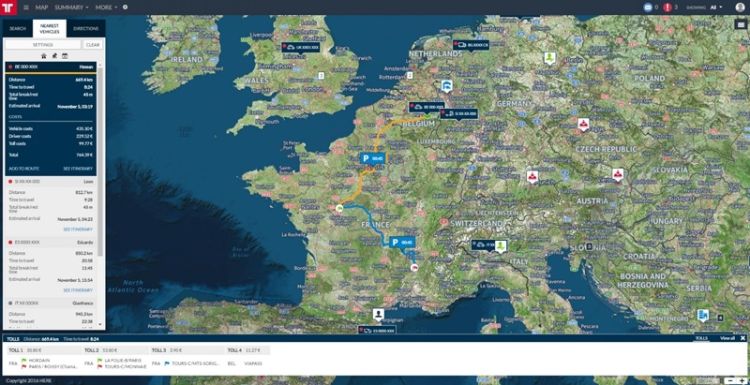 Contact us for more information about Frotcom's Route planning and monitoring.
Post tags:
Route optimization
Route planning and monitoring
Frotcom
Frotcom Fleet Management
Intelligent fleets
GPS tracking
Customer service