Frotcom exhibits at the Fifth ExpoAuto Motorshow in Cape Verde
Frotcom was delighted to exhibit at the Fifth ExpoAuto Motorshow in Praia, Santiago, Cape Verde.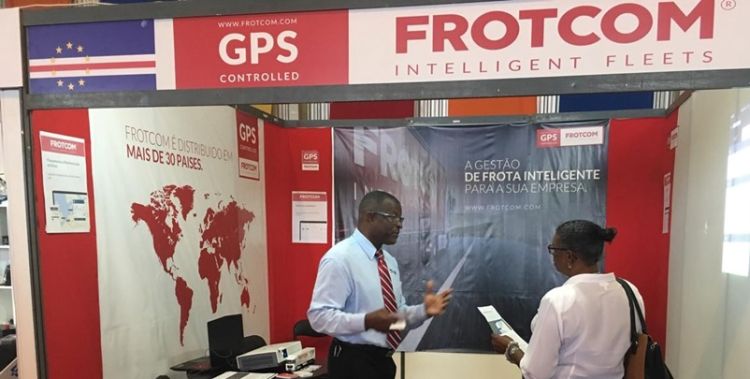 The Motorshow, that took place in FIC's exhibition center from June 28th to 30th, saw key industry players showcase their products, including the Frotcom team who displayed the innovative fleet management and GPS vehicle tracking solution, with particular emphasis on:
 
Frotcom's Route planning and monitoring, a powerful tool to plan and monitor routes and anticipate future events. As a fleet owner or manager, you can spot right away any vehicle that is not following its predefined, approved route. You will know how far a vehicle is from its destination and when its arrival is estimated, and you can even program Frotcom to alert customers a few minutes – or kilometers – before the arrival of the vehicle.
Frotcom's Fuel management, an all-in-one feature that allows you to control fuel levels and fuel consumption, as well as to compare the values read by Frotcom's sensors with the fuel data entered manually or imported from fuel cost files, in Frotcom's Cost Management. The Fuel Management module works alongside the Cost Management Module so that the fuel cost notes reflect each vehicle's actual consumption.
Frotcom's Driving behavior analysis, a tool to monitor how vehicles are being driven and help drivers to improve their driving behavior. The module controls acceleration and braking, idling, speeding and in some cases over revving (RPMs) and cruise control usage. Drivers receive a score according to their driving behavior. This then enables fleet managers to train, measure, coach, and reward drivers, helping them to improve their driving behavior, that in turn will help to lower fuel consumption and bring costs down.
Jorge Fortes, Managing Director of Frotcom Cape Verde, said: "We were thrilled to be able to showcase Frotcom's leading-edge fleet management software at the Fifth ExpoAuto Motorshow. Our system is designed to make drivers and fleet managers' lives easier, helping them to plan and monitor routes, improve their driving style and make cost efficiencies. We were delighted to be able to showcase this technology among key industry figures."
Post tags:
ExpoAuto
GPS vehicle tracking
Fleet management system
Route planning and monitoring
Fuel management
Driving behavior analysis