Grow your Fleet business with Frotcom
Frotcom's innovative software solutions can help you to increase productivity, provide exceptional customer service, ensure traceability and scale-up operations.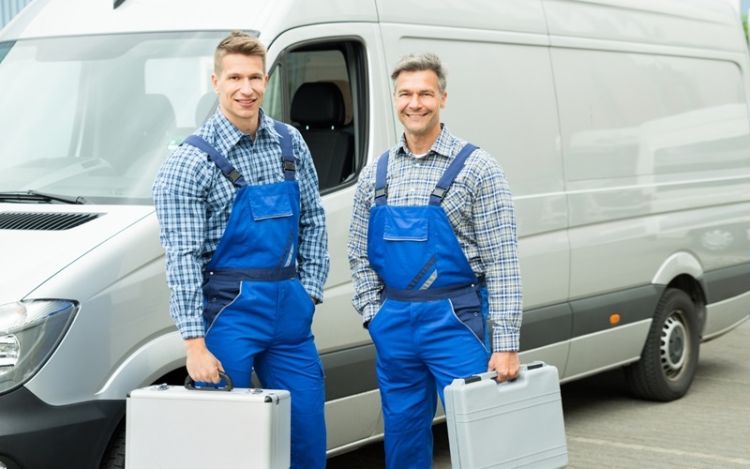 For companies who are required to carry out onsite servicing, effective supervision of staff distributed across a wide area can be challenging. Being able to coordinate the work of your team, such as planning job assignments, making sure services are on time, and accepting last-minute jobs without disruption to existing jobs, is crucial. Frotcom's Fleet Management software can help you manage all of the above and be able to:  
Increase your productivity
Working in a competitive market means that your drivers need to complete as many jobs as possible within the legal limits. Frotcom can fully integrate with your route planning software using available APIs (application programming interface) to monitor information sent to your drivers on the completion of planned jobs. If your company does not yet have route-planning software, then Frotcom can recommend a solution that meets the complexity of your fleet and also fully integrates with Frotcom's software. This allows you to communicate with your drivers and send them instructions on any new jobs in the schedule.  
Provide exceptional customer service
Competition is fierce in today's market, which is why offering superior customer service is vital for all businesses to keep their customers happy. Here are some top tips on how to impress your customers.  
Offer flexible services – sometimes, a customer might need a last-minute service. Frotcom can supply you with the tools to accept the service and communicate the changes to the driver without disrupting other services and upsetting other customers.
Always deliver – occasionally, things can go wrong. Frotcom can help you to understand which other trucks are available, check the driver's accumulated driving time and reassign the job, helping you to deliver exceptional customer service.
Provide traceability
Keeping track of drivers is vital, especially if they change vehicles frequently. Frotcom can offer you automatic driver identification with the iButton. The iButton is a small identifier that the driver holds up to the reader inside the vehicle. The driver's unique number is then automatically registered, so you always know who was behind the wheel for each trip. The iButton is the most common method, but Frotcom can offer you other automatic driver identification options.  
Scale-up operations
As your business grows and you hire more drivers, you will need a way to communicate with them effectively. Frotcom allows you to share information with your drivers (and between them, if allowed) while allowing you to assign specific vehicles to specific drivers.
Frotcom can also be integrated with your other software solutions, such as invoicing software, ERP, route planning, or human resources packages.
For more information,
contact us
.
Post tags:
Frotcom
Fleet managers
Mobile workforce management
Fleet management dashboard
APIs
Increase productivity
Customer service
Traceability
Scale-up operations