BMW and Daimler pull out of mobility projects
The German automakers announced the shock decision citing a lack of infrastructure and the high costs of electrification.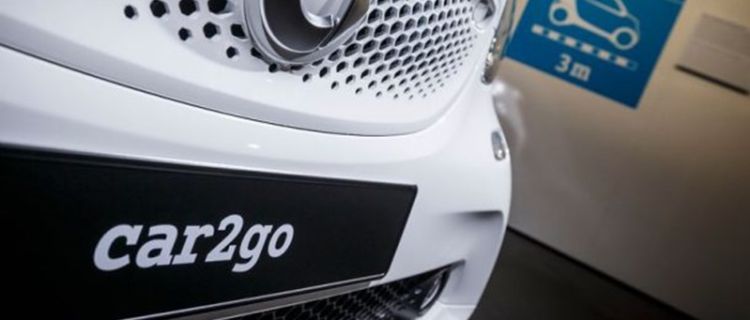 In February 2019, automotive giants BMW and Daimler teamed-up to combine their mobility solutions Car2go and DriveNow, with the pledge to expand services to 90 cities, investing $1.1 billion into infrastructure. However, as of February 2020, BMW and Daimler announced they are abandoning their mobility services in the US, Canada, and the UK. Now they will only operate in 18 European cities, as it is the belief that these areas show the clearest potential for growth in the mobility market.
With many automakers believing that mass-market adoption of Level 5 technology - fully autonomous mobility - is a lot further over the horizon than the digital players had been promising. It is now unlikely to happen before 2050, and therefore the scale-back of ambitions comes as no surprise. Although automakers have looked to future-proof themselves by moving away from traditional manufacturing to being service providers, the biggest problem that they face is the adoption of Battery Electric Vehicles (BEVs).
Population trends indicate that 70% of the world's population will be living in big cities. Coupled with increasing congestion,  adequate public transport, and micro-mobility means that people are less likely to want to own a vehicle. Similarly, the demand for Electric Vehicles (EVs) in rural locations, with a lack of infrastructure and limited battery ranges, makes the uptake of EVs low. Even if people can be persuaded to invest in Electric Vehicle (EV) and Fuel Cell Electric Vehicle (FCEV) technology, there is little incentive for manufacturers to invest long-term.
Ultimately, automakers need to work closely with city regulators to become more heavily invested in public transport solutions that are environmentally friendly. With this in mind, more industry consolidation, such as the recent Groupe PSA and Fiat Chrysler Automobiles (FCA) merger, looks likely.
With industry investment in innovative transportation solutions and infrastructure in the future, automakers can pave the way for more environmentally friendly mobility for all.
Post tags:
BMW
Daimler
Mobility
Electric vehicles
Battery Electric Vehicle
Fuel Cell Electric Vehicle