How telematics software is improving Emergency Medical Services efficiency
Telematics software can help Emergency Medical Services (EMS) respond to situations quickly and efficiently.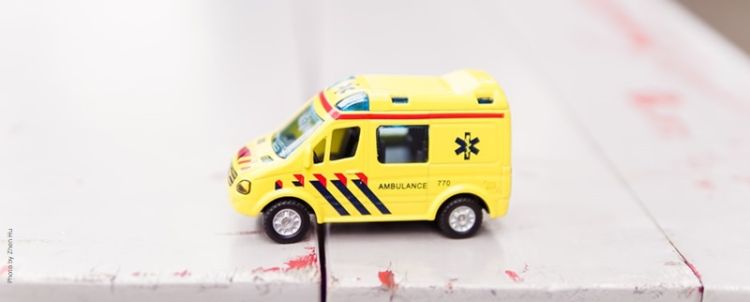 Once an emergency call comes into your Emergency Medical team, being able to locate an emergency response unit closest to the scene is crucial and means the difference between getting there just in time or a minute too late. For EMTs, traveling to an unfamiliar location with potential detours can cost precious time.
Telematics solutions are a multipurpose tool that can be used to better ambulance response times, as the software lets you know where each mobile unit is, immediately. The real-time location on the map can also show you the best and fastest route to arrive at the emergency scene on time.
A telematics solution can also help you and your emergency medical team with detailed, paperless vehicle data, such as mileage and fuel expenditure. Customer disputes with verification of service are easily resolved through virtual, error-free billing details that are readily available. This also helps to improve the time spent dealing with reconciling revenue and expenditures.
Besides, it can help you deal with routine maintenance by scheduling reminders and predicting when you might need a maintenance service. The technology can also tell if emergency medical teams are behaving responsibly behind the wheel, providing safety alerts and driver reports. Daily, weekly and monthly reports can also help you by delivering automatically generated summaries of your fleet's data by email.  
Why are Emergency Medical Service teams adopting telematics software to manage their vehicles?
Fleet managers for EMS teams can track multiple vehicles and monitor equipment needs. Monitoring driver behavior is also important in terms of patient and EMS safety. Since EMS fleet managers are tracking multiple emergency vehicles at the same time, they can add and manage all the vehicles on a single view on their desktop, tablet, or phone.
Although understandably, Emergency Medical responders need to get to an emergency scene quickly, you still need to know that EMS teams are doing this safely. Telematics technology can immediately alert you to any erratic driving behavior, if this is happening even with no emergency insight, allowing management to raise awareness to Emergency Medical responders if necessary.
If it is necessary to call more rescuers for extra help, telematics software can quickly detect the
nearest emergency vehicles
, send them to the right location and transmit the coordinates of the emergency scene through the on-board
navigation system
. Investing in telematics software can help EMS teams to optimize daily operations, reduce fuel and maintenance costs by directing the fleet to more efficient routes, provide training to emergency medical drivers, schedule routine maintenance and make the best decisions on time.
Telematics software helps track response times to make sure emergency medical teams are on schedule, as they need to be on-site with minimal delay in operations. It is also possible to record how long EMS teams took in an operation, which is vital to help EMS fleet managers make informed decisions about the training needed to improve their teams' efforts in the emergency setting.
Frotcom can offer you a wide range of features to meet the needs of your emergency fleet.
For more information on how Frotcom features can help
contact
a member of our team.
Post tags:
GPS vehicle tracking
Frotcom
Fleet management
Real time tracking
Emergency services
Route planning and monitoring
Driver monitoring
Improve efficiency
Fuel efficiency