Brussels is calling for climate neutrality in 2050
The European Commission (EU) proposed the first European Climate Law, which intends Europe's economy and society to achieve zero net emissions by 2050.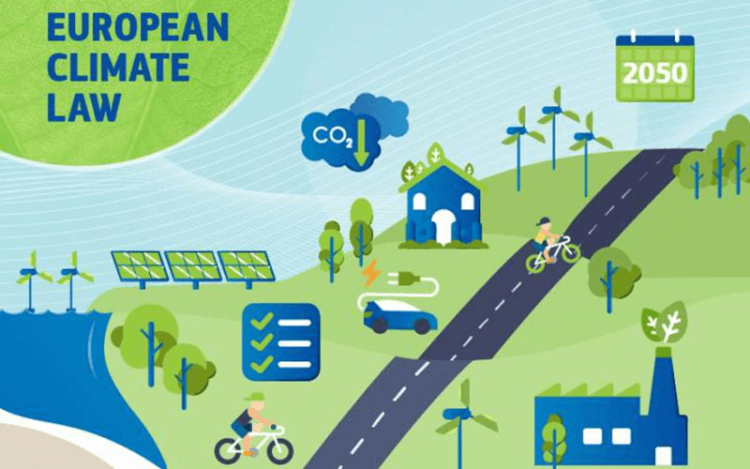 The text published in the EU Bulletin aims to write into law the most ambitious goals of the European Green Deal (EGD), proposed last year by the President of the European Commission, Ursula von der Leyen, who aspires for Europe to become the first climate-neutral continent.
This deal's key objective is to boost the efficient use of resources by moving a clean and circular economy, restore biodiversity, and cut pollution. The plan is to fight the threat of climate change and environmental degradation through:
 
A growth strategy to transform the European Union into a modern, resource-efficient and competitive economy with no net emissions of greenhouse gases by 2050;
The dissociation between economic growth and the use of resources;
Fully implementing the motto "no person and no place is left behind".
In short, the EGD is a roadmap for making the EU's economy sustainable by turning climate and environmental challenges into opportunities across all policy areas, and making this transition just and inclusive for all.
Regarding the Commission's proposal for the European Climate Law now submitted, this act proposes:
 
A reduction in CO2 emissions between a minimum of 50% and a maximum of 55%, compared to 1990 levels, by 2030;
Achieve climate neutrality by 2050, using carbon capture to compensate for the greenhouse gases released into the atmosphere;
If approved, this legislative proposal will pave the way to legally bind the European Green Deal plans, and set a long-term direction for meeting the 2050 climate-neutrality objective through all policies, in a socially fair and cost-efficient manner.
It will also ensure that all EU policies contribute to this goal, creating a system for monitoring progress taking further action if needed, providing predictability for investors and other economic actors, and, finally, ensuring that the transition to climate neutrality is irreversible.
Post tags:
European Commission
European Green Deal
European Union
Climate action