New Frotcom integrations with Sixfold, NIC-place and Repsol
Find out the new integrations with real-time logistics visibility platforms that will help you increase drivers' and office staff productivity and efficiently manage your business plan.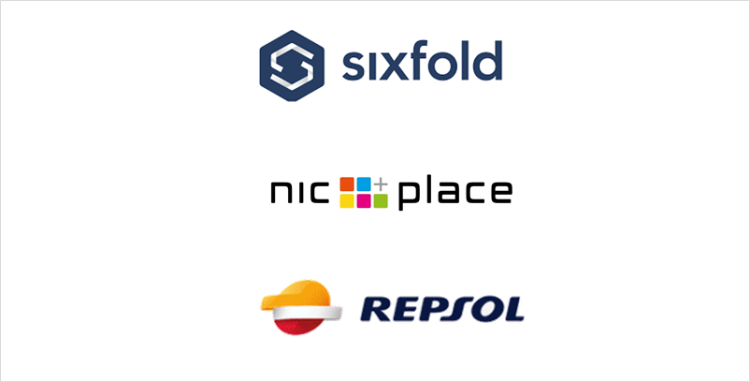 Sixfold
Being one of Europe's leading real-time logistics visibility platforms for the supply chain,
Sixfold
allows shippers and carriers to easily integrate their transport management systems with its platform.
As a Premium Partner, Frotcom now has a natively supported integration with the platform, allowing to know where shippers and carriers shipments are and when they will arrive, with minimal manual work.  
NIC-Place
NIC-Place
provides software solutions to the transport and logistics industry, in full alignment with today's transportation requirements. With this new integration, customers of NIC-place that hire a company using Frotcom to transport their cargo will have Frotcom's information sent directly to the NIC-place platform through Frotcom's Data Feed capabilities.  
Repsol
Repsol has a software that manages the loading and unloading of fuels and other products transported for them by third-party cisterns. Frotcom now has two forms of integration with Repsol's software:  
Repsol PVT (Place, velocity and Time), to send position, velocity, and time data for the vehicles selected;
Repsol forms, to send forms' data filled by drivers via Frotcom's Mobile Workforce Management application.
Combining these two methods of integration will allow greater productivity for all stakeholders and minimal manual work.
Besides, Frotcom's integration with Repsol will give access to loading and unloading, incidents, and anomalies, in a very detailed way. If your company transports fuels and other products for Repsol,
visit our website
or
contact a member of our team
.
Post tags:
Frotcom
Sixfold
NIC-Place
Repsol
API integration
Mobile workforce management
Software integration
Fleet management software
Third Party Software
Increase productivity