How can fleet managers reduce TCO through preventive fleet maintenance?
Understanding how to lower the Total Cost of Ownership (TCO) through your fleet's preventive maintenance is key to lowering expenses and avoiding inefficiencies.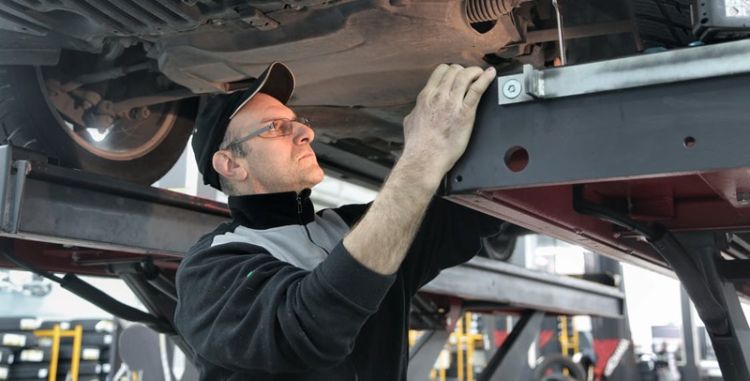 As a fleet manager, you certainly recognize that having a thorough knowledge of your TCO* is crucial to reduce your overall fleet costs and evaluate how much will be the real investment to acquire assets for your company. By knowing your TCO, you can make more informed financial decisions and accurate projections.
There are multiple ways you can work to minimize the TCO for your current and new fleet vehicles, and preventive maintenance can be a great starting point. Reducing your fleet's TCO takes planning and discipline throughout your fleet management activities, and here are some valuable practices that will help you:
 
Carry out daily vehicles checks and pay close attention to its wear out to guarantee ideal driving conditions;
Keep a record of maintenance schedules, safety inspections, and reports on vehicle defects and repair history;
Maintain your vehicles under the service intervals specified by manufacturers;
Monitor fuel and oil levels, tire pressure, condition of wheel nuts, rearview mirrors, windows, windshields, lights (head, tail, brake), turn signals, brakes, and suspension;
Maintain a fleet asset registry listing each vehicle type, registration and licensing data, and information regarding each vehicle entry and replacement date;
Check electrical components such as batteries and safety equipment, like seat belts.
It is also essential to keep in mind that the vehicle wear may vary depending on the road conditions where fleets operate. It happens in metropolitan areas, where brakes wear out faster due to poor driving habits.
These best practices, not only will reduce the risk of breakdowns but save time and money spent on would-be repairs, increase the safety and the overall productivity of your fleet drivers, and could even reduce insurance premiums.
Conducting a TCO analysis and putting preventive maintenance into practice will allow you to lower your fleet costs, which can translate into more significant monetary savings. With higher knowledge of your fleet expenditures, cost-efficiency methods will also be easier to identify and implement, and you will be able to make more strategic and thoughtful decisions.
You can easily set Frotcom to inform you through appointment alarms when your vehicles and assets reach certain mileage and/or engine hours, therefore making it easier to ensure preventive maintenance operations.
Do you want to reduce your fleet costs? Contact a member of our team.
 
* TCO stands for Total Cost of Ownership. It represents an analysis of all costs involved in purchasing and maintaining any system or resource to continue to function correctly in your company.
Post tags:
Frotcom
TCO
Total cost of ownership
Fleet costs
Fleet management
Fleet manager
Business total costs
Life cycle cost
TCO Impact