Truck manufacturers dictate the end of diesel
The European Automobile Manufacturers Association (ACEA) and several truck automakers have compromised to make heavy transport emission-free, putting an end to diesel fuel.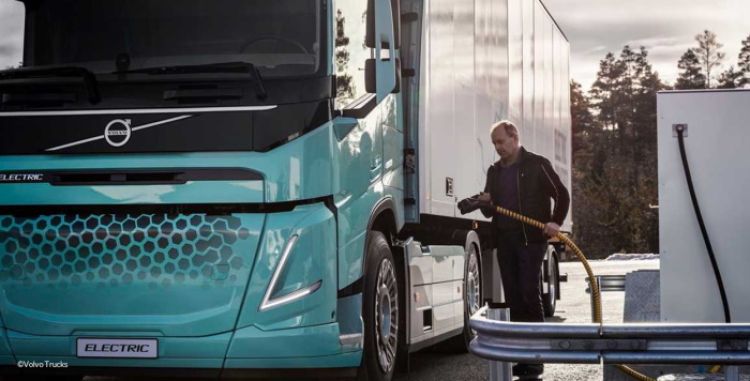 The ACEA and the Potsdam Institute for Climate Impact Research (PIK), one of the most respected research centers in this area, presented a joint statement that they will not market any diesel trucks from 2040.
"For road freight to maintain its role in serving society, we need to move away from fossil fuels as soon as possible. We are not only convinced that it is necessary, we know that it is possible, and we are ready to make it happen. But we can not do it alone; we need policymakers and other stakeholders to join forces with us," declared the President of ACEA, Henrik Henriksson.
The document defends that commercial vehicles, heavy and light, are essential to satisfy society's needs.
Trucks can consume around 30 to 40 liters per 100km, often for 24 consecutive hours. Considering that road transport will continue to be fundamental in the future, it makes sense to eradicate the resulting emissions. For this reason, manufacturers such as Daimler, Scania, Man, Volvo, DAF, Iveco, and Ford are willing to contribute to reducing CO2 emissions and improving air quality.
However, the industry will also have to invest between 50,000 and 100,000 million dollars to develop and implement the necessary electrification to meet this goal. According to the joint statement, heavy transport companies will not invest in alternatives with zero emissions if there is no affordable way to operate, refuel and recharge. That said, as long as diesel continues to be the best option for businesses in terms of costs and ease of operation, electric trucks will not position themselves as a viable alternative.
By 2040, all the new trucks sold must be fossil-free to reach carbon neutrality by 2050, a goal that involves building the proper charging and refueling infrastructure and putting in place a coherent regulatory framework.
Source:
Observador
Autonomos en Ruta
Post tags:
European Automobile Manufacturers Association
ACEA
Potsdam Institute for Climate Impact Research
PIK
Road transportation
Climate Law
CO2 emissions
Truck manufacturers
Diesel
Climate action
Climate neutrality
Green mobility
Truck emissions
Greenhouse gas