Risk reduction strategies to prevent accidents in your fleet
Learn some common risks your drivers face, along with risk-reduction strategies that will prevent accidents in your fleet.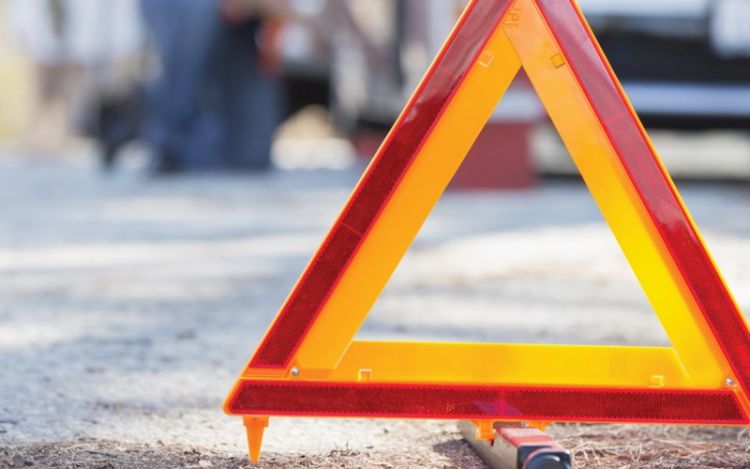 Driving is one of the leading causes of death and accidents among workers in several countries. For heavy-duty drivers, the risks are even higher due to the weight of the vehicles they operate daily.
Driver accidents lead to costs in time and money for companies, alongside increased insurance premiums and a high loss cost. But, more importantly, they are putting drivers' lives at risk, which makes it necessary to put some risk reduction strategies in place.
Take a look at some of the most common driving risks your fleet drivers face and the strategies that can be put in place to mitigate them.
 
1.    Stopping distance and rear-end collisions
Rear-end collisions are the most common type of accident and are often costly, serious, and sometimes fatal. Large vehicles like trucks or vans are also heavier and therefore more prone to severe accidents than light-duty vehicles since the extra-weight makes drivers take longer to stop, thus having a higher risk of rear-end collisions.
To prevent these collisions and stay safe, drivers must maintain a safe following distance of 3 to 4 seconds in normal dry conditions, avoiding dangerous tailgating, and always look ahead for reasons to stop, brake early, or stop gradually. In adverse conditions, drivers should maintain a safety distance of 5 to 6 seconds between vehicles.
 
2.    Blind spots and turning
Most medium and heavy-duty vehicles have more blind spots than other vehicles, which creates an additional risk of collision with another vehicle, objects, motorcycles, or pedestrians crossing the street.
The best way for drivers to avoid collisions due to blind spots is to learn about them during training, as well as reference points to maneuver the vehicles effectively, especially during more delicate maneuvers like turning in intersections, for example. Drivers must also check their mirrors every 5 to 8 seconds while moving the body forward, backward, left, and right during turns and other maneuvers to ensure they have the best possible view of what is happening around the vehicle.
To prevent collisions due to blind spots or turning difficulties, drivers must master maneuvers such as making squared turns and avoid blocking other vehicles behind them in the lane while turning. Moreover, there are some basic defensive driving techniques they can put in place, such as:
 
Look ahead 15 seconds while approaching an intersection and be ready to stop;
Look left, right, and left again before and halfway through a turn;
Communicate with 3 to 5 flashes of the turn signal before taking action;
Making turns at 3 or 5 miles (4 to 8 km) per hour.
3.    Vehicle size and occupation space
Trucks or tractors are usually taller and wider than other vehicles, thus having a higher risk of accidents when drivers think they have clearance. These accidents are unfortunately common, costly and many times people get hurt.
The first strategy to avoid this type of collision is to educate your drivers on their vehicle specifications: height, length, and width. Then, provide low overhead clearance and close-quarter maneuvers training and teach them to avoid risky routes like bridges, narrow roads, or alleys. As a result, drivers will always look ahead for these risks and never proceed if they are unsure that the vehicle fits.
Frotcom offers features that are specifically designed to prevent accidents and ensure your drivers' safety. Driving behavior analysis, for example, allows you to monitor your drivers' driving styles and ensure that fleet vehicles are driven according to safety recommendations. In addition, Route planning and monitoring enables fleet managers to create preferred routes for their fleet of vehicles avoiding riskier or unsafe ones. Lastly, once set up, Fleet Alarms also help reduce risks and prevent accidents by allowing drivers and fleet managers to stop a problem or prevent it from worsening immediately.
Frotcom can help you ensure your drivers and fleet safety. To know more, contact a member of our team.
Post tags:
Frotcom
Road safety
Driving risks
Drivers safety
Fleet safety
Road accidents
Causes of road accidents
Prevent road accidents
Drive safely
Fatal accidents