5 strategies to improve last-mile delivery efficiency in your fleet
Last-mile delivery is one of the most challenging stages of the distribution process. Still, there are some strategies you can put in place to maximize the efficiency of your fleet deliveries.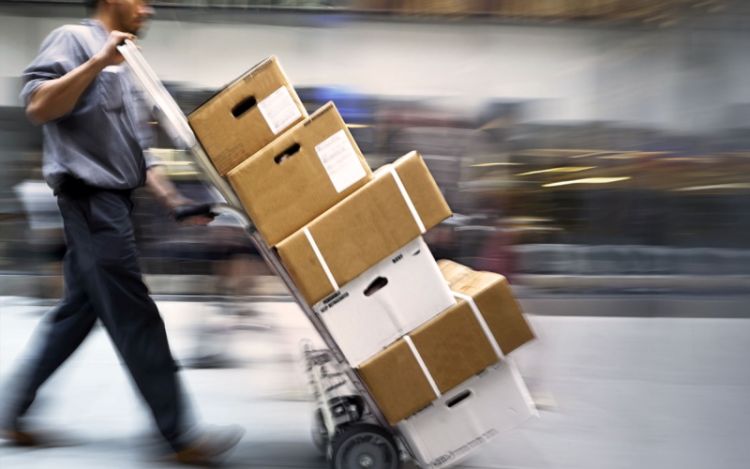 Last-mile delivery can be the most challenging part of the entire delivery process. It involves dealing with thousands of unique delivery locations, customers' expectations for fast and cheap shipping, and high transportation costs.
Take a look at these 5 strategies to improve last-mile delivery efficiency in your fleet:
 
1. Rely on technology for delivery optimization
Technology is proven to make it much easier to deliver orders to customers on time and with as few issues as possible, with tools such as push notifications and offline SMS that help establish a real-time connection between customers and delivery personnel. Also, using GPS-based navigation in your fleet allows delivery personnel to stay on track to reach their destinations.
Moreover, fleet management software is undoubtedly one of the most crucial technologies for optimizing last-mile delivery. It gives customers greater insight into the last mile of the distribution process and enables them to track their goods on a real-time basis. In addition, if an order has gone missing or has been redirected to the wrong address, real-time tracking can help identify these issues quickly before they negatively impact the customer experience.
 
2. Use various facilities
A centralized strategy can negatively affect last-mile logistics, considering that if orders are distributed from a single facility, you will be close to some end customers but far from others. Moreover, this strategy usually results in more expensive shipping, slower delivery times, and increased difficulty in coordinating transportation routes.
Using multiple distribution facilities in strategic locations makes it possible to allocate customer orders to the closest facility to the end customer. The results are clear: reduced shipping costs and faster deliveries.
 
3. Optimize your fleet's delivery routes
When it comes to last-mile delivery, indirect routes cause significant delays and additional fuel and idling expenses. 
As a fleet manager, optimizing routes is much more than finding the fastest route and also involves monitoring:
 
Driver schedules;
The number of deliveries;
The total time available to execute deliveries;
By optimizing your fleet's delivery routes, you can determine the most efficient delivery schedule, which results in time and cost savings, better customer service, and more positive delivery experiences. 
 
4. Analyze historical information
Saved data from previous deliveries, such as preferential times for customers to receive deliveries or routes with less traffic, might be crucial to spot opportunities for improvement in last-mile deliveries. 
By analyzing information from past distributions, routes, or customer locations, you will be able to plan and execute last-mile deliveries based on your customers' preferences and determine the best cost-effective route for your company.
 
5. Set aside time for contingencies
Events such as bad weather or vehicle breakdowns happen unexpectedly, so it is essential to anticipate them as much as possible to ensure that they do not delay your fleet's delivery times.
To help guarantee that your customers' orders arrive on time, leave some buffer time so that such contingencies do not disrupt your last-mile deliveries. However, fleet management software can quickly notify your customers of the expected delivery delay even if delays occur.
With customer demand increasing, the last-mile delivery market is growing, and fleet managers must accurately manage the pickup, shipping, and last-mile delivery processes to ensure an excellent customer service experience while maintaining their fleets' efficiency. This management also involves carefully monitoring transfers, drivers, vehicles, service offerings and performing effective route management as well.
Frotcom can help you improve your last-mile delivery efficiency. To know more, contact a member of our team.
Post tags:
Frotcom
Fleet management system
Fleet management software
GPS vehicle tracking system
Last-mile delivery
GPS-based navigation
CRM
Optimize fleet productivity