Five must-have features of a fleet management system
What are the most important fleet management features to run your fleet efficiently?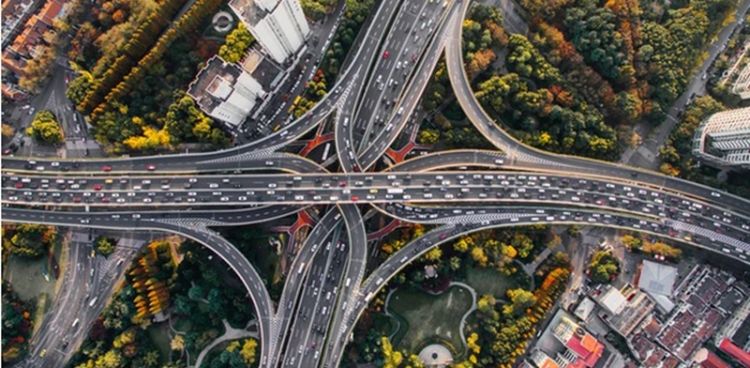 As any company with a fleet will know, a fleet management system is an indispensable tool to ensure cost-efficient and productive operations. From accurate vehicle tracking to fuel management, we have highlighted the five must-have features you need in your fleet of vehicles, and their benefits, below:
1. GPS vehicle tracking
The GPS tracking device is essential on a GPS vehicle tracking and fleet management system. Once the technician installs these devices into your fleet, you can access real-time location and movement of any of your vehicles. This information can be accessed through a professional telematics solution so you can accurately know where your vehicles are, where they were when they began the journey, where they stopped and for how long. Apart from increasing productivity, you will also improve customer service, as you will be able to inform customers of vehicle arrival times. Sensors that detect fuel-levels, open doors, and more can also be added to the system to improve cost-savings.
2. Driving behavior analysis
The best fleet management systems will have a feature to monitor and measure driving behavior. A driving behavior analysis module allows you to analyze acceleration, harsh braking, speeding, and over idling, among others. Feedback can then be shared directly with drivers to help them correct poor habits and help to prevent accidents. It will also generate significant reductions in fuel costs as drivers are driving more economically. Maintenance costs and downtimes also tend to decrease.
3. Fleet alarms
Alarms are an incredibly useful feature for companies to respond quickly to any difficult situation regarding their fleets. Fleet management software should allow you to create custom alarms according to your needs; for example, an alarm can be set to monitor speeding or the temperature of heat-sensitive goods. Staying alert to changes is important to ensure vehicles are operating cost-effectively and productively.
 
4. Fuel management
Efficient fuel consumption is a key concern for fleet managers as fuel costs represent a large part of the budget of a company. With this module, you can monitor fuel levels 24/7 and see how often vehicles are being refueled and drained. This helps you and your team to identify cases of leaks or theft quickly. You can set alarms to warn you and the driver immediately, whenever draining takes place and get a permanent measurement of the fuel level in tanks. Average fuel consumption is also calculated, per vehicle and time period.
 
5. Route planning and monitoring
Is your fleet taking the optimized route? This feature will help you to monitor the execution of routes and anticipate future events, supporting your fleet management decisions, minimizing fuel consumption and increasing productivity. Customers will enjoy faster arrival times and better customer experience.
Are you looking for any of these features? Frotcom is the answer. Contact us today for your free trial and discover the benefits of Frotcom's fleet management system.
Post tags:
Fleet management system
GPS vehicle tracking
Sensor monitoring
Fuel management
Fleet alarms
Driver behavior
Cost-savings
Frotcom