Frotcom launches new eco-friendly features
Frotcom has recently developed new features to help fleets become more environmentally friendly, including support for electric vehicles and CO2 emission tracking.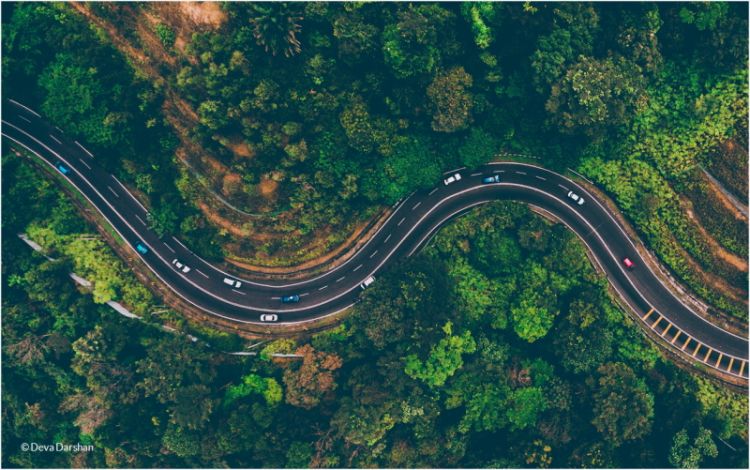 It is possible to conclude that electric vehicles are the future as they are more cost-effective, and it is known that the mobility of combustion engine vehicles will become increasingly limited, particularly in urban areas.
For many years now, Frotcom has been concerned with helping fleet managers control their ecological footprint and make their fleets greener. After all, it is not only about costs and productivity.
To achieve these goals and also support fleets with electric vehicles, Frotcom recently launched new features:
Support to electric vehicles* - to help fleet managers to keep track of their electric vehicles by knowing their battery charge, mileage range, and capacity, among other parameters such as energy type and electricity consumption per mileage and hour. 
You will find Frotcom truly helpful when you need to make sure none of your vehicles falls short of their destinations because someone did not consider the insufficient range due to the low batteries charge.
Measure CO2 emissions - it is well acknowledged that combustion engine vehicles cause heavy air pollution. Frotcom now allows fleet managers with combustion engine vehicles to measure the CO2 emissions of their whole fleet.
Frotcom offers features specifically designed to make your fleet more environmentally friendly and make the best use of your vehicles, whether you have a fleet of combustion-engine or electric-powered vehicles.
If you would like to make your fleet greener and know more about Frotcom's features, contact a member of our team.
 
*Available only for PSA vehicles equipped with an Autonomous Telematics Box (ATB) fitted from the factory (Peugeot Connect SOS and Citroën / DS Connect Box).
Post tags:
Frotcom
Green Fleet
Go Green
Fleet sustainability
Sustainable fleet management
Fleet management
Eco-friendly fleet
Environmental impact
Combustion engine vehicles
Electric vehicles
EV
Support to electric vehicles
Fleet managers
Mileage range
Energy type
Electricity consumption
Heavy air pollution
CO2 emissions
Measure CO2 emissions
Track CO2 emissions