Green logistics technology: key trends to reduce your carbon footprint
Learn how green logistics technology can help you make your fleet eco-friendlier and more efficient.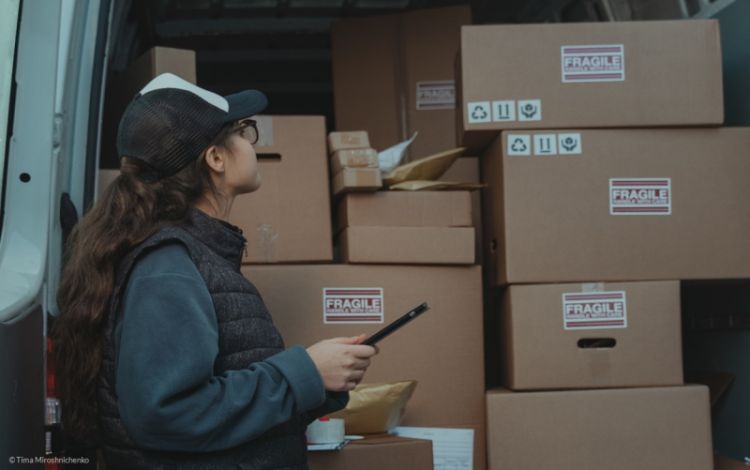 Before COVID-19, most logistics companies took for granted their continuous movement, the stability of their freight rates, unlimited capacity, and minimal buffering. But, admittedly, the pandemic has shaken the logistics world, and the biggest challenge is yet to come, as major economies strengthen climate commitments and consumers force companies to comply.
Experts see green technology as the way for logistics companies to reduce their carbon footprint. It is expected that more and more new technology-enabled business models will emerge to help companies reduce their environmental impact.
Discover some key green logistics technology trends to reduce your carbon footprint:
 
Climate measurement tools
To determine the carbon footprint of logistics companies' shipments in the future and advise them to balance their consumer and product portfolios. These tools will provide detailed data at the cargo, vehicle, and route levels to assist businesses in lowering carbon emissions daily.
 
Real-time data gathering
A future trend will be for logistics companies to collect real-time data at the province, road, and even city level to quickly stop or redirect shipments in the event of extreme weather events, for example, and thus avoid losses.
 
Electric Vehicles
The adoption of electric vehicles (EVs) by logistic companies is one of the effects of climate goals. However, considering that EV manufacturing will take time to increase, the trend is for companies to share infrastructure and battery inventory to ensure the proper functioning of their EVs over time.
Green logistics technology is the future for more economical, efficient, and environmentally-friendly fleets. Implementing green technology in your fleet management strategy will help the environment, simplify processes, reduce waste, and increase your company's competitiveness.
If you own a logistics company and would like to reduce your carbon footprint, Frotcom can help you. To know more, contact a member of our team.
Post tags:
Frotcom
Green logistics technology
Green tech
Logistics
Supply chains
Fleet sustainability
Sustainable fleet management
Fleet management
Eco-friendly fleet
Environmental impact
Vehicle Tracking System
Telematics