6 exercises to make your trips more comfortable
Long periods of driving can cause discomfort, back pain, and muscle aches. The mobility routine we will show you teaches how to make your long trips more comfortable and pain-free.
As a heavy vehicle driver, you surely know that even a perfect driving posture is not enough to prevent injuries, especially during long trips behind the wheel.
Sitting in a vehicle for a long time can result in harmful body effects such as tight hip flexors, rounded forward shoulders, and low back and neck stress. That's why it is essential, in addition to making adjustments to ensure a good driving posture, to exercise and activate muscles during each stop. Even inside the vehicle, a thorough workout is possible.
Take note of these 6 mobility exercises to make your long truck trips more comfortable and pain-free:
 
Triceps push-ups
Use your vehicle's seat pushes to your advantage and exercise your triceps:
 
Hold the steering wheel at 10 and 2 and grip tightly with your elbows loose and bent;
Straighten your elbows and push against the steering wheel, also pushing your back against the seat;
Repeat as many times as you wish. 
Side bending
Sit upright and place your hands behind your head with your fingers clasped. Keeping the spine straight, slowly bend to the right, and stretch as far as possible for a short increment of time. Return to the starting position and switch to the left side. 
 
Heel raises
Place both feet on the floor. Next, lift your heels high, putting your weight on the balls of your feet while contracting your calf muscles. Then, lower your heels and stretch your shins. To make the exercise more challenging, place a tennis ball beneath the ball of your foot for a greater range of motion.
 
Lunges
Getting out of your vehicle during rest periods can be a great opportunity to stretch out and do some lunges :
 
Stand tall with your feet hip-width apart and engage with your core.
 Step forward with your right leg and lower your body until your right thigh is parallel to the floor.
 Lightly tap your left knee on the floor (if you can), keeping your weight on your right heel. Repeat the exercise on the opposite side. 
Bumper push-ups
Outside the vehicle, put your hands shoulder-width apart on the bumper or elsewhere and place your feet back on a raised board. Then, bend your elbows 90 degrees while lowering your chest. Exhale as you push away from the vehicle. Repeat as many times as you can. 
 
Leg lifts
Raise your legs high and tap your toe on your vehicle bumper or another elevated spot, keeping your chest up and your core engaged. Alternate the movement with each leg, touching the bumper with your toes for a short period at a time. 
Finally, consider some tips for good posture and stretches you can perform inside and outside your parked vehicle, especially if your muscles and joints feel tight.
Bad car posture: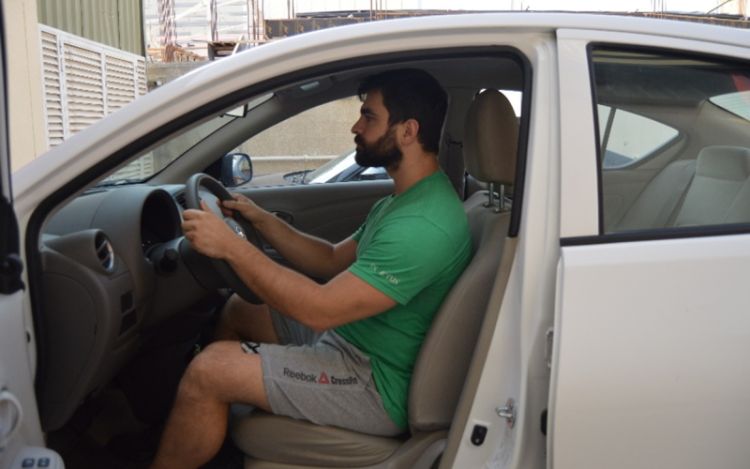 Good posture: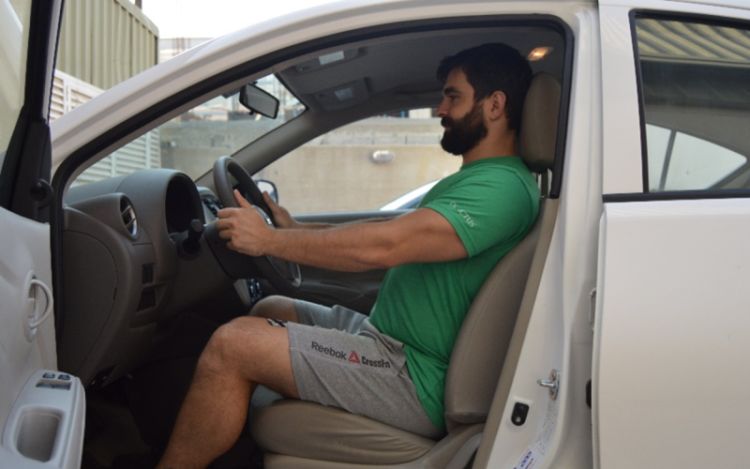 Basic stretches you can perform to minimize the adverse effects of driving a vehicle: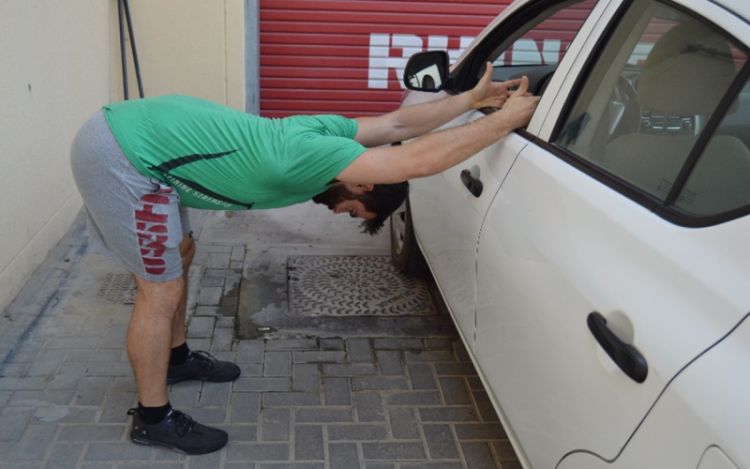 Open up your shoulders, get your head through to get the blood flowing, and stretch out your spine and shoulder.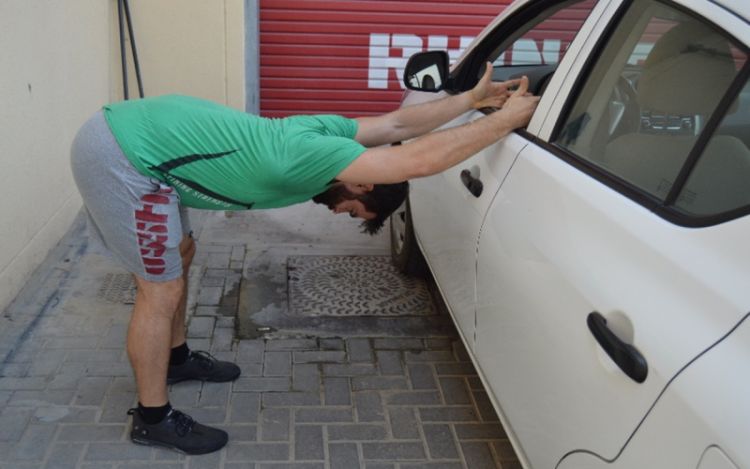 Open the chest and the fronts of the shoulders to undo the forward head posture and rounded front shoulders.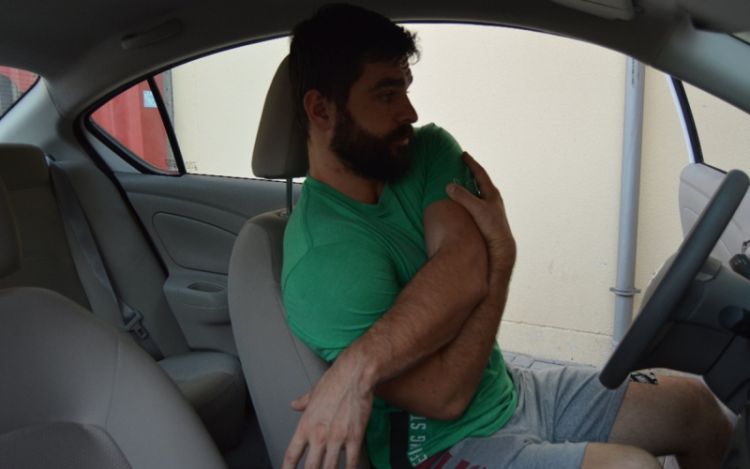 Rotate to the side with this arm stretch.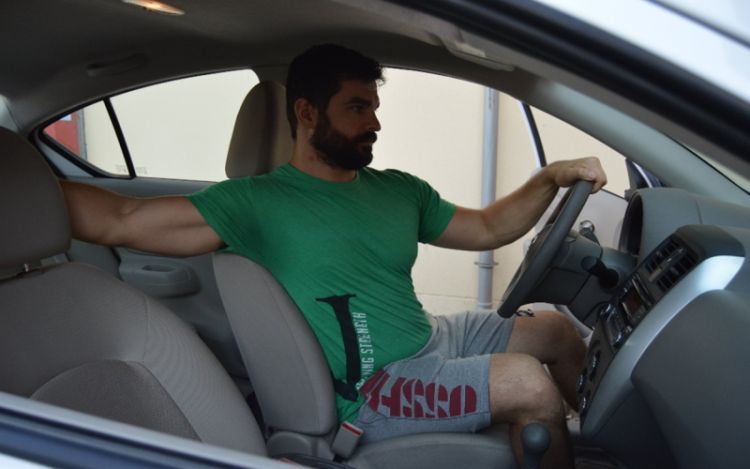 Rotate the other way to open up your tight shoulder and get a little spine twist for a bonus stretch.
Source:
Barbend
Spine Health
Performance Health Academy
Post tags:
Frotcom
Improve driving posture
Driving posture
Heavy-vehicle drivers
Seat position
Poor driving posture
Exercises for drivers