5 Tips to reduce your fleet insurance costs
If you're struggling to control your fleet insurance costs, here are some tips for lowering your insurance premiums using fleet technology.
Every fleet manager understands that cost control is essential to efficient fleet management. However, controlling fleet insurance costs can be challenging since it is an expense you can't avoid and because prices rise yearly. However, there are some ways to reduce your fleet insurance costs with fleet technology.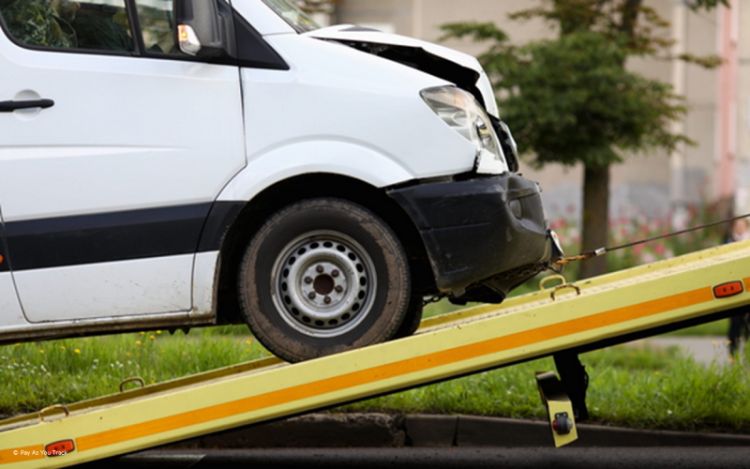 If you don't know how to control insurance costs in your fleet, we believe these 5 tips can help you keep insurance premiums low and in line with your business needs:
1.    Have your insurance assessed regularly
It is usual for fleet managers to pay, on average, 30% more than private customers pay to insure identical vehicles. However, you can change this by gathering relevant data about your fleet and having it analyzed by insurers. The more up-to-date and accurate your fleet data is, the more likely insurance companies will re-evaluate your policy and considerably reduce your insurance costs.
2.    Consider not only the price but the ideal coverage for your fleet
A common option for reducing fleet insurance costs is to buy, based on price, a more affordable policy using comparison tools to evaluate various insurance alternatives. However, identifying the most appropriate coverage for your fleet may be a more effective strategy for reducing your insurance costs. To do so, assess your fleet's worth and whether all of the extra features you can add to your insurance make sense for your needs. Finally, it is critical to understand the impact of paying the premium for an expensive insurance policy on your business and if you can afford the unexpected expenses that may occur if you only choose third-party insurance.
3.    Raise your CSA score
The Federal Motor Carrier Safety Administration (FMCSA) establishes the CSA (Compliance, Safety, and Accountability) score to ensure that fleets follow safety practices. Maintaining a high CSA score by providing more training sessions and reducing fleet claims is a good strategy for lowering insurance costs. Although the CSA score is not publicly available, the FMCSA data can influence the price of commercial carrier insurance premiums.
4.    Improve your drivers' performance to reduce accidents
The better your fleet drivers drive, the lower the accident rate and the insurance premium, directly impacting insurance costs. As a fleet manager, it is essential to analyze all the data you have to detect incorrect driving behavior and improve the driving skills of your drivers. A fleet management system can help you monitor the driving behavior of your drivers on an ongoing basis and automatically detect incidents such as speeding or sudden braking. Frotcom's cutting-edge Driving behavior analysis and Driver coaching modules enable you to monitor how your vehicles are driven in real-time and show drivers what needs to be improved by analyzing their driving habits. In short, these modules allow you to teach, assess, compensate, and coach your drivers to avoid accidents that can significantly impact your insurance costs.
5.    Review everything before renewing your insurance
Before renewing your insurance, review all your data, ensure you have registered all fleet actions and that the information is clearly displayed. A good strategy would be to consult someone familiar with insurance and inquire about how other fleet managers present their information. The better you share your safety record and the actions taken to improve it, the lower your insurance premiums will be.
Insurance costs significantly impact the management of a fleet, and fleet management technology is undoubtedly the most effective tool to provide you with the data you need to present to insurers and reduce your costs as much as possible. We hope these 5 tips have been helpful!
Frotcom can help you reduce your fleet costs. To know more about Frotcom features, contact a member of our team.
Post tags:
Frotcom
Fleet insurance costs
Fleet management
Intelligent fleets
Reduce fleet costs
Cut costs
CSA score
Improve driving behavior
Fleet technology
Reduce accidents