European Commission proposes new CO2 emission targets for new city buses and trucks
The European Commission has presented stricter targets to achieve zero emissions in 2030 for new city buses and a 90% emission reduction for new trucks by 2040.
The European Commission (EC) has announced new CO2 emission targets for new heavy-duty vehicles (HDV) from 2030. The new emission standards will apply to trucks, city buses, and long-distance buses, accounting for over 6% of total European Union (EU) greenhouse gas emissions (GHGs) and more than 25% of road transport GHG emissions. The EC's proposal thus aims to ensure that the road transport sector contributes to the transition towards zero-emission mobility and the climate and zero-pollution goals set by the EU.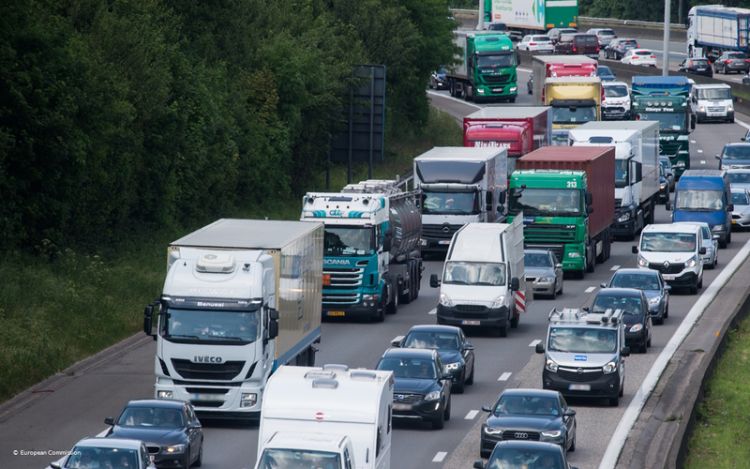 The new proposal includes stricter CO2 emission standards for almost all new HDVs with certified CO2 emissions, including:
45% emission reduction from 2030;
65% emission reduction from 2035;
90% emission reduction from 2040.
In addition, the EC intends to make all new city buses zero-emission from 2030 to accelerate the implementation of zero-emission buses in cities.
By aligning its goals with the European Green Deal and REPowerEU, the new plan will help with the energy transition since it aims to lower the need for imported fossil fuels and raise energy savings and efficiency in the European Union's transport sector. In addition, it will benefit European transport operators and users by reducing fuel costs and total cost of ownership. This new approach will also guarantee the widespread adoption of more energy-efficient vehicles, improve city air quality, and, most importantly, improve Europeans' health.
Moreover, this is a crucial area to help the clean-tech sector in Europe and increase global competitiveness. A common legal framework helps preserve the EU's position as the world leader in truck and bus manufacturing. This new proposal, in particular, offers a clear, long-term signal to direct European industry investments in cutting-edge zero-emission technology and accelerate infrastructure construction for refueling and recharging.
To support the new EC proposal, investments are required. Accordingly, the EC has proposed the Alternative Fuels Infrastructure Regulation to develop the necessary charging infrastructure to support the green transition of the heavy-duty vehicles sector. The Commission also proposed installing charging and fueling points at regular intervals on major highways to support the green transition.
For more information, visit the European Commission "Press Corner".
Source:
European Commission
Post tags:
European Commission
European Union
European Green Deal
REPowerEU
Road transportation
Climate Law
CO2 emissions
Greenhouse gas emissions
Emission reduction
City buses
Trucks