Fleet Decarbonization: Start a plan to reduce your fleet emissions
Due to climate change, companies urgently need to reduce their carbon footprint and create a plan to decarbonize their fleets.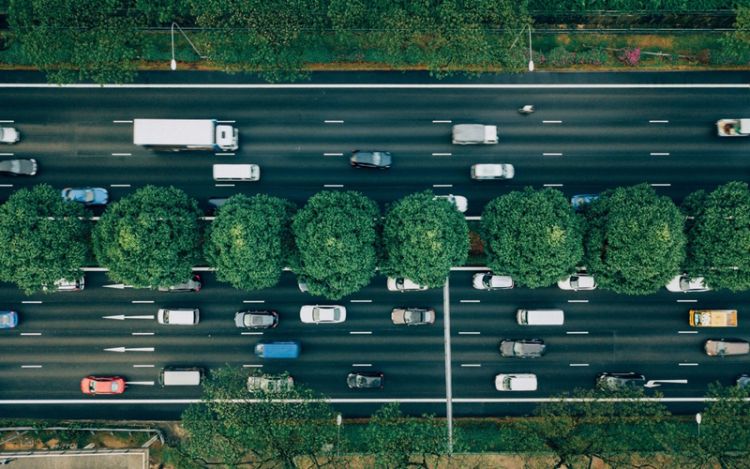 Fleet decarbonization is the process of reducing greenhouse gas emissions from company vehicles, which benefits both the environment and companies' finances.
How to start this process? Below you can find some points to consider to begin planning your fleet decarbonization.
Audit your fleet
Before starting the decarbonization process at your company, audit your fleet. A fleet audit includes first assessing the current state of the fleet and identifying what areas need to be worked on to reduce the carbon footprint. This information lets you define realistic and achievable goals to formulate a decarbonization plan.
Choose alternative fuel options
One of the most effective ways to reduce your fleet's carbon footprint is to use other fuel options, acquiring electric, hybrid, or hydrogen-powered vehicles that produce much fewer emissions than standard diesel or gasoline-powered vehicles.
Make the most of telematics
Telematics technology is a powerful ally for efficiently managing your fleet. With telematics, you can obtain real-time data on the performance of your vehicles, fuel consumption, and driving behavior.
With Frotcom's fleet management software, you have a range of features that allow you to identify areas for improvement and implement changes that will reduce your carbon footprint and improve your fleet's performance.
Invest in proper driver training
Inappropriate driving behavior is one of the leading causes of excessive fuel consumption in fleets and, therefore, greenhouse gas emissions. By implementing driver training programs and using Frotcom's Driver coaching module, you can improve driving habits, reduce fuel consumption and your fleet's carbon emissions. Instruct your drivers on efficient driving tactics such as reducing idle time, avoiding sudden acceleration and braking, and maintaining proper tire pressure to achieve the best results.
Establish goals and monitor your progress
To ensure the success of your fleet's decarbonization plan, use the available data to establish clear goals for reducing carbon emissions and track your progress. Then, communicate your objectives and improvements to your workers, customers, and investors to demonstrate your company's dedication to sustainability.
Decarbonizing a fleet is a significant undertaking, but it's essential for companies looking to reduce their carbon footprint and contribute to the fight against climate change. By acting now, companies can help create a more sustainable future for future generations.
If you want to reduce carbon emissions in your fleet, Frotcom can help you. To know more, contact a member of our team.
Post tags:
Frotcom
Climate change
Decarbonization
Carbon footprint
Fleet audit
Alternative fuels
Telematics
Technology
Fleet management software
Driver training
Driver coaching
Carbon emissions
Driving techniques
Track progress
Sustainable future
Electric vehicles
Renewable energy
Greenhouse gas
Sustainable transportation
Fleet electrification