How to maintain proper tire pressure in your fleet?
Learn some good practices to maintain proper tire pressure in your fleet vehicles to increase safety and reduce costs.
Correct tire pressure is essential for fleet managers as it directly affects the safety of vehicles and drivers and significantly impacts costs and overall fleet performance.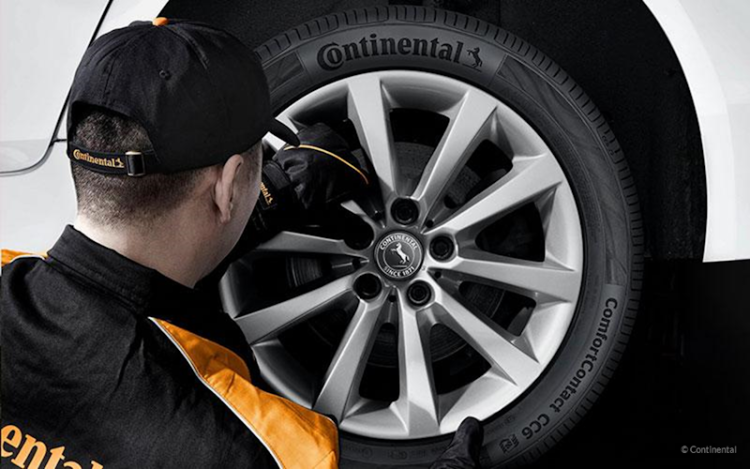 Fortunately, there are some good practices you can put in place to maintain optimal tire pressure in your fleet vehicles, namely:
Follow the instructions provided in the manuals
In the vehicle manufacturers' manuals and technical documentation, you can find information about the correct tire pressure for each vehicle. However, it is essential to note that the values always apply to cold tires since tire pressure increases as tires warm up on the road.
Know when your tires are underinflated
When a tire is underinflated, the contact patch expands, and a greater part of the wheel load is applied to the tire's outer edges, which causes the tire to flex and heat up above 150°C. This may result in structural deterioration, the separation of tread and belt components, increased rolling resistance, and increased fuel consumption. The life expectancy of a light vehicle tires drops by 15% when underinflated by 0.2 bars and by 45% when they are 0.6 bars under the recommended pressure.
In addition, underinflated tires can no longer provide sufficient lateral guidance, and the vehicle responds more slowly to steering commands, deteriorating straight-line driving and braking distances.
But what causes tire underinflation?
Tires inevitably lose some air due to sidewall diffusion and other factors like tread debris, sidewall damage, or even a faulty valve from dust or humidity. Moreover, when tires are subjected to heavy loads, all these variables can cause underinflation and tire failure. Although tires frequently lose a small amount of air initially, the pressure loss becomes noticeable over time and can be dangerous.
Make regular checks
Maintaining the full capabilities of your fleet tires is only possible through regular checks of all relevant parameters, such as continuous tire pressure monitoring and regular visual inspection of the inner and outer sidewalls of all vehicle tires. To maintain proper tire pressure in your fleet, check the pressure every two weeks or, at the latest, every four weeks, remembering spares.
As a fleet manager, it is essential to prioritize tire pressure management as a critical aspect of fleet management. Using Frotcom's Integration with ContiPressureCheck™, Continental's tire monitoring system, you can monitor each tire's pressure and temperature. It allows you to define the pressure and temperature limits for each vehicle, and if Frotcom detects a situation outside the limits, an alert will be generated for the driver or anyone in your company.
Combining this Frotcom integration with the practices we listed above, you will certainly optimize your fleet's performance, improve driver safety, and save on fuel consumption and tire wear costs.
Frotcom can help you keep track of your tire pressure and avoid unnecessary costs. To know more, contact a member of our team.
Source:
Continental
Post tags:
Frotcom
Tires
Tire pressure
Tire inflation pressure
Proper tire inflation
Fleet management
Intelligent fleets
Control fuel costs
Check tire pressure
Tire maintenance
Periodic fleet maintenance
Integration with ContiPressureCheck
ContriPressureCheck