10 Strategies to prevent distracted driving in your company
Discover ten strategies to eliminate and prevent distracted driving within your company's fleet.
Distracted driving is a critical issue that affects both the safety of workers and the success of companies and is, therefore, a challenge that requires effective strategies. In this article, we have compiled ten strategies to prevent distracted driving in your company, ensuring the well-being of your workforce and the continuity of your operations.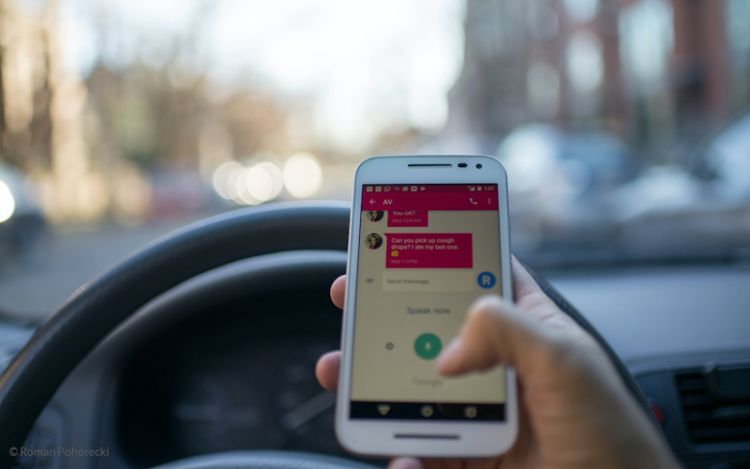 10 Strategies to prevent distracted driving in your company
1. Create a clear distracted driving policy
Start by creating a simple policy that clearly defines what distracted driving consists of and the consequences of this behavior.
2. Set an example
Motivate your company's management and supervisors to lead by example in responsible driving. If leaders prioritize safety, other employees will likely reproduce these practices.
3. Establish strict rules regarding mobile devices
Set strict rules regarding the use of cell phones while driving. For essential calls, encourage your drivers to use hands-free communication methods.
4. Teach and train
Educate your drivers about the dangers of distracted driving through engaging training sessions that cover safe driving techniques and methods to avoid distractions while on the road.
5. Invest in in-vehicle technology
Invest in using advanced vehicle technologies, such as GPS fleet tracking systems, to obtain real-time data on drivers' driving behavior. These systems also provide audible alerts and reminders to avoid risky actions.
6. Encourage rest breaks
Implement policies that discourage excessive working hours and promote a balance between drivers' professional and personal lives. Use telematics systems to remind drivers about the importance of regular breaks and ensure they get enough rest to stay alert while driving.
7. Ensure a positive working environment
Foster a culture of open communication that supports drivers' well-being. Also, encourage reporting any distractions or unsafe behavior without fear of repercussions. Ensuring a positive working environment will motivate the adoption of safer driving practices.
8. Reward safe driving
Implement recognition programs for drivers who consistently drive safely. An excellent way to reinforce these positive habits is to award bonuses and additional time off as rewards.
9. Monitor and analyze driver behavior
Use telematics systems to monitor driver behavior and identify distracted driving patterns. Collect insights from the data and customize training programs to address specific areas for improvement.
10. Conduct regular vehicle check-ups
Ensure that all company vehicles are properly inspected and regularly maintained. This practice will allow you to rectify potential issues quickly and prevent equipment defects, which frequently contribute to distractions and accidents.
Reducing distracted driving is of utmost importance for fleet managers who want to ensure high fleet performance. With these ten strategies you will be able to create a safer workplace and demonstrate your commitment to the well-being of your employees.
Post tags:
Frotcom
Distracted driving
Road safety
Road accidents
Improved driver safety
Driving behavior
fleet management solution
Intelligent fleets