5 best practices to manage your fuel costs with Frotcom
Managing fuel costs is a critical aspect that directly affects fleet profitability. Check how Frotcom can help you deal with this top priority.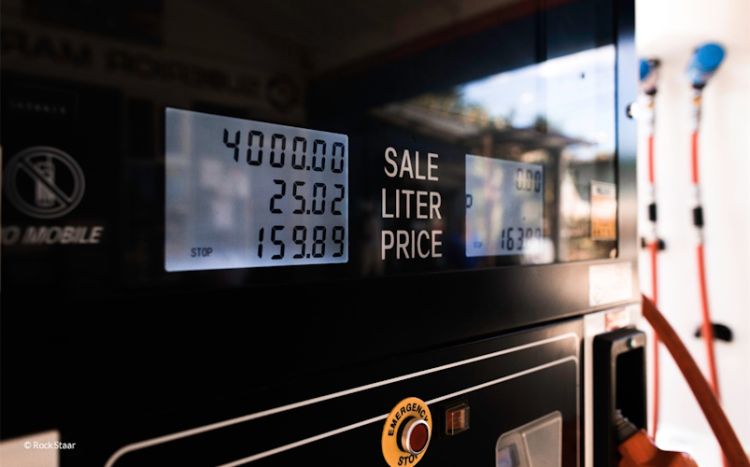 Managing fuel costs is a top priority for fleet managers, as it can significantly impact the overall profitability of their operations.
Therefore, we have compiled a list of five good practices for managing your fuel costs with Frotcom's advanced fleet management solutions to optimize fuel efficiency, reduce expenses, and boost your fleet's performance.
Use telematics for real-time monitoring
Integrating telematics technology into your fleet management system is a game-changer. Frotcom's advanced telematics solutions offer real-time data on fuel consumption, vehicle speed, idle time, and route planning and monitoring. This data empowers you to identify inefficiencies and proactively improve fuel consumption. By monitoring vehicle positions, you can spot inefficient routes and unnecessary detours, helping you optimize fuel usage.
Route planning and dispatch
Efficient route planning is crucial for minimizing mileage and reducing fuel consumption. Frotcom's Route planning and monitoring consider real-time traffic data, road conditions, and delivery schedules to generate optimized routes for your drivers, thus ensuring minimal fuel waste and timely deliveries, making your operations more cost-effective.
Promote eco-friendly driving techniques
It's no longer news that eco-friendly driving habits significantly impact fuel consumption in fleets. With Frotcom's Driving behavior analysis, you can gather valuable information about driving habits, allowing you to identify areas for improvement and offer comprehensive training programs. In addition, Frotcom's Driver coaching enables you to identify aggressive driving habits or excessive idling so you can implement corrective measures and train drivers to adopt fuel-efficient driving behavior to reduce costs.
Conduct regular vehicle maintenance and inspections
Proper vehicle maintenance is essential for optimal fuel efficiency. Regular inspections and maintenance checks help identify fuel consumption issues, such as faulty fuel injectors, air filters, or tire pressure. Frotcom can assist in scheduling and tracking maintenance tasks, ensuring your fleet is in top condition and minimizing fuel-related problems.
Analyze and compare fuel data
Analyzing fuel consumption data is crucial for identifying areas for improvement. Frotcom's comprehensive reporting and analytics tools allow you to benchmark fuel data across vehicles, drivers, and timeframes such as fuel economy, and fuel usage patterns, and reduce fuel spend effectively.  
Fuel cost management is critical for fleet managers seeking to maximize profits. Implementing these four best practices alongside Frotcom's solutions gives you the knowledge and control you need to make informed decisions and efficiently manage your fleet's fuel costs.
Don't let rising fuel prices affect your earnings; take control of your fuel expenses with the help of Frotcom!
To know more about Frotcom features or request a demo, contact a member of our team.
Post tags:
Frotcom
Fuel costs
Fuel management
Cut fuel costs
Driving behavior
Driver coaching
Route planning and monitoring
ContiPressureCheck™
Fleet management reports
Intelligent fleets
Fleet management software
GPS vehicle tracking