Cargo King improve their customer service and fleet's legal compliance thanks to Frotcom
GPS trailer and asset tracking | CRM – Customer relationship management | Remote tachograph download | Remote cargo temperature monitoring
Making the most of Frotcom's features, this Irish road transportation company can provide real-time visibility of deliveries to its customers, enhancing their confidence and trust in Cargo King.   Frotcom has simplified their tachograph download process helping ensure the fleet maintains legal compliance and also driver safety.
Cargo King is a medium-sized road transportation company based in Newmarket on Fergus, Co Clare, in Ireland, serving the parcel distribution, pharma, and air freight industries.
The company operates a fleet of modern vehicles with an average age of three years old, and in 2021 became one of the first operators in Ireland to introduce a CNG (Compressed Natural Gas) truck into its fleet.
After evaluating the performance of several transport companies in Ireland who were using Frotcom with positive results, Cargo King concluded that the software could dramatically improve its fleet and tachograph management. Frotcom would be the ideal partner to achieve its fleet management goals.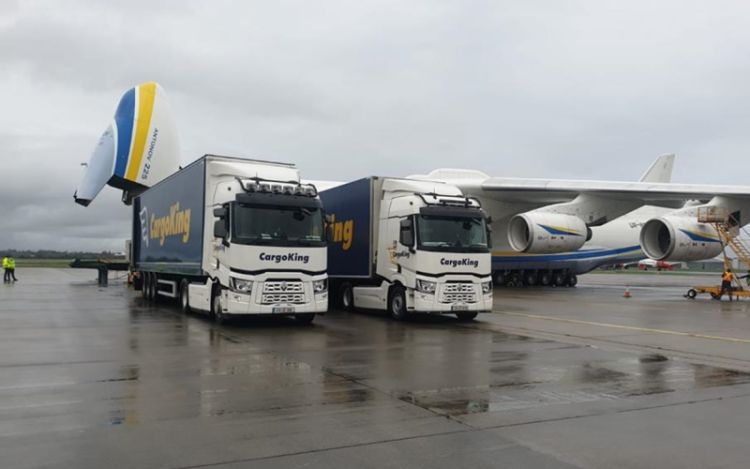 Client Goals and Challenges
Cargo King had several goals which they intended to achieve through a fleet management system, namely:
 
Improve fleet management;
Simplify the tachograph data download process;
Comply with tachograph legislation;
Accurately monitor the temperature of refrigerated trailers.
Another challenge Cargo King presented to Frotcom was the need to grant third-party access to fleet data to improve its customers' ability to monitor the vehicles and trailers that carry their goods.
Client Benefits
Using Frotcom's Remote tachograph download, the company has significantly reduced costs and simplified the process of downloading and storing tachograph data in its fleet. The Frotcom software remotely manages all vehicle tachograph files and driver card downloads, replacing the need to download data from trucks manually. Moreover, using Frotcom helped Cargo King closely monitor driving times and breaks, allowing the company to assign drivers without the risk of tachograph time infringements, thus ensuring compliance with legal requirements.
Cargo King uses Frotcom's GPS trailer and asset tracking to improve the visibility of its trailers and assets. The company considers it a trustworthy feature since it ensures accurate monitoring without interfering with sensitive trailer electronics. Additionally, by connecting Frotcom to the CANBus circuit in its vehicles, Cargo King now has access to accurate fuel consumption information from each truck in its fleet and can identify cases of excessive fuel waste.
With Remote cargo temperature monitoring, the company can accurately monitor the temperature of the refrigerated trailers used in its pharma transport operations. The temperature-monitoring system allows Cargo King to access live temperature information and record temperatures throughout the trip history, enabling the company to react quickly if the temperature fluctuates beyond what it is supposed to, avoiding cargo damage.
Lastly, to fulfill customer requests, the company uses Frotcom's CRM to create tracking tickets and grant them free access to the whereabouts of the vehicles transporting their goods.
Angus King, Cargo King's Director, said: "Overall, we consider that Frotcom has an excellent product and excellent customer service, which were equally important to us in implementing such a software. As soon as we started using Frotcom in our semi-trailers, we were able to fulfill a requirement for one of our biggest customers by granting them access to our trailer locations with their own 'shared asset' login account."
Finally, it is safe to conclude that Cargo King achieved its fleet management goals with Frotcom features and the service and support offered.
If your company is facing similar challenges, contact a member of our team, and start making the most of your fleet with our fleet management software.