Frotcom helps Divna complying with Remote Tachograph Download legal regulations
Remote tachograph download
Divna chooses Frotcom to ensure the correct download of tachograph data, saving time and money.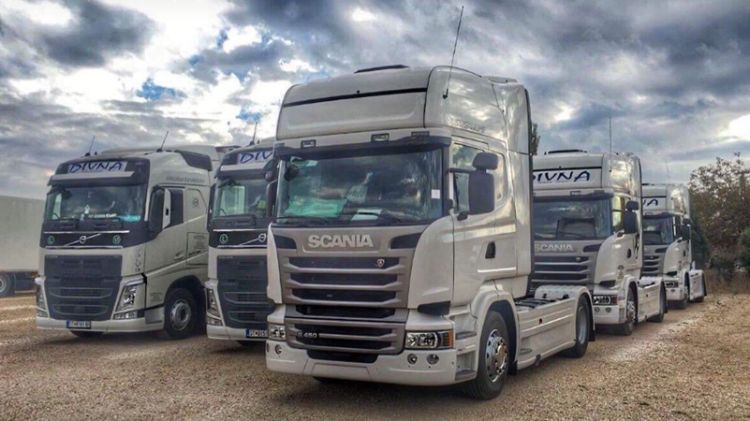 Founded in 1990, Divna is a transportation company based in Shtip (Macedonia) with 19 trucks (with refrigerated, flatbed, enclosed and dry van trailers). It transports textiles, fresh and frozen goods from the Balkans to the EU (mostly Germany), and has a modern warehouse and facilities at its base. Its trucks are EURO 6 Volvo and Scania manned by experienced drivers.
Client Goals and Challenges
Divna was looking for a serious GPS vehicle tracking and fleet management system to make their job considerably easier. There were some key goals and challenges that the solution needed to overcome, like:
 
24 hour a day monitoring of truck positions
Ability to interact with all of their drivers
Ability to predict the arrival and unloading time allowing the team to plan for reloading
Ability to reduce fuel spent (especially in light of increasing fuel prices)
Ensuring adherence to tachograph downloading legal regulations and therefore avoidance of resulting penalty fees
After searching for possible providers, Divna opted for Frotcom, with a very successful test period.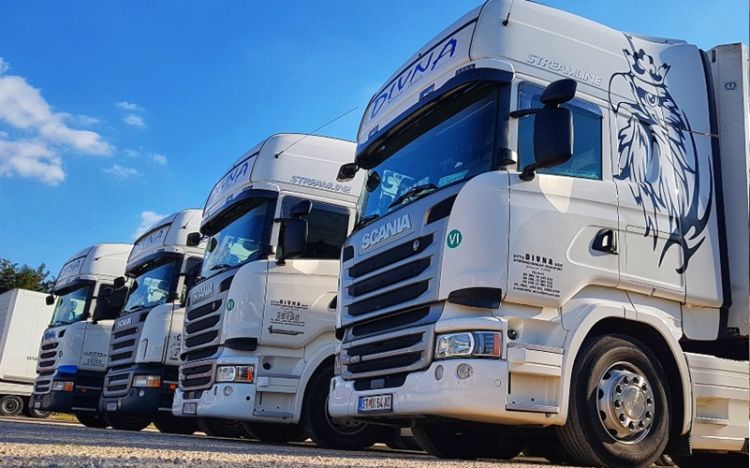 Client Benefits
One of the main benefits Divna immediately saw was the ability to save key places (such as petrol stations, park stations, loading and unloading goods etc.) on Frotcom's web (PC/Tablet) and smartphone interfaces, allowing the management team to work faster and to help drivers not to lose time searching for locations.
The remote download of tachograph files has also been a huge benefit. It means that there is no need to go from truck to truck to download the tachograph's mass memory and the driver's tachograph cards. Indeed, trucks don't even need to return to Macedonia as often.
The Remote tachograph download solution can be configured automatically to download tachograph files and driver card files according to a schedule. Different schedules can be defined for downloading tachograph's data and the driver's card data.
The management team can be made aware of the deadline for downloads in the form of an alarm from the Frotcom software. The solution also notifies users when the data is not downloaded for each truck and driver.
With this, Divna is complying with EU legislation. Data is downloaded securely from each vehicle to Frotcom, adhering to EU tachograph regulations and as such, avoiding the huge penalties for late downloads.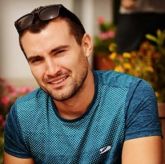 "Working with the Frotcom team has been a joy", said Bojan Spansovski, Logistics Manager at Divna. "The support we have from the Frotcom team is great; immediately answering and solving issues. The solution has resolved all of our initial needs, and frankly, we can't imagine transport without Frotcom now."
Frotcom also allows Divna to check how each truck is being driven, taking into account driving behavior, monitoring speeding, idling, braking, and accelerations.
Frotcom's solution enables the management team to analyze truck conditions and lower fuel and maintenance costs accordingly, helping them to meet business objectives.
Overall, Frotcom's product has meant that Divna has been able to give its clients detailed information, cementing its place as a serious and professional transport company.