Interview with Rok Suhadolc, owner of the Slovenian company, Suhadolc Trans
Fleet cost management | CRM – Customer relationship management | Fuel management | Integrated navigation system | Notification of arrival | Text communication with drivers
Q: When did you first start using Frotcom?
A: We have been using Frotcom since 2009, for already 3 years now.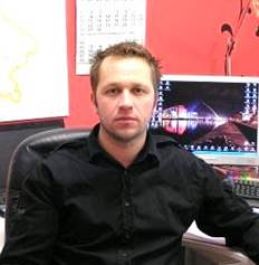 Rok Suhadolc, owner of Suhadolc Trans
Q: How does Frotcom make your life easier?
A: Frotcom is of great help at any given time to inform the customer about the vehicle location and time of arrival or when goods are to be loaded. We avoid unnecessary chain dialing (party-carrier-driver-carrier-customer). The information is always at our fingertips.
Q: Why are you satisfied with Frotcom's services?
A: Frotcom is logically designed; view displays are easy to use. It is also commendable, which allows many different data output options, such as travelled distance with the vehicle in arbitrary intervals, real-time view of the cost of a vehicle, fuel consumption, which is converted into an Excel file and further processed. The after-sales service is also 100% accurate and professional. The response time is always immediate. I am extremely satisfied!
Q: What can you tell us about Frotcom's cost benefits?
A: Frotcom's monthly savings are approximately 500.00€, which is considerable comparing to the situation before we started using Frotcom.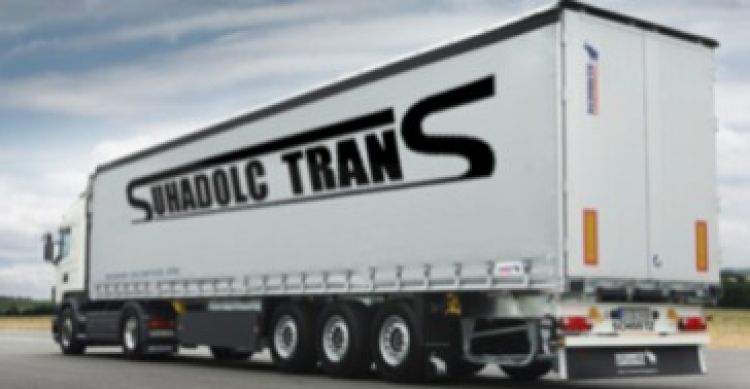 Q: What would it be like a working day without Frotcom?
A: On any given day Frotcom is the first application that runs on my computer. It is at hand to have a quick run through the map to see who is where. The communication, OFFICE - DRIVER, DRIVER – OFFICE is simple and very useful. This part of Frotcom is the most helpful to me. Drivers got used very quickly to the new way of communication and the success is mutual. In summary, I simply cannot imagine a workday without Frotcom. I recommend it to anyone who wants to have full control, reduce labour costs and work more efficiently!
Q: From the video you participated in (Frotcom's 2012 video contest, Share the Experience), we understand that you have recently "travelled" with Frotcom to the Nord Kap. Can you tell us more about Frotcom's contribution to the event?
A: As you already know, we travelled for 22 days, a 10,278 km-long journey, from Ljubljana up until the most Northern place of Europe, Norwegian NORD KAP, and back. Frotcom device was installed in a vehicle to establish a communication between the base and the vehicle. The vehicle sent all the necessary information, such as where the closest pumps with cheaper fuel were on the map, information about hotels, ferries, etc. In this respect, Frotcom has proved to be an affordable and simple solution for monitoring vehicles on the road in real time. Thanks to Frotcom's support, we successfully carried out the LJUBLJANA - NORD KAP - LJUBLJANA project.
For a complete profile of  Suhadolc Trans visit their website (http://suhadolctrans.si).