Koblar Damijan overcomes logistics challenges and reduces fuel costs using Frotcom
Fleet alarms | GPS trailer and asset tracking | Fuel management | Integrated navigation system | Remote tachograph download | Fleet management reports
With better control over its vehicles and assets, the Slovenian company reduced fuel costs, saved time, and overcame its fleet management challenges.  
With more than 20 years of experience, Koblar Damijan S.P. is based in Skofja Loka, in Slovenia, and operates in the international road transport sector, specializing in temperature-controlled transport operations, primarily. Koblar efforts to achieve quality performance are reflected in its friendly and professional approach to clients and the regular and professional maintenance of its fleet.
Currently, Koblar Damijan has 23 vehicles equipped with Frotcom, and several of them operate on international transportation in countries such as Russia, Belarus, Kazakhstan, the Baltic States, and Western Europe.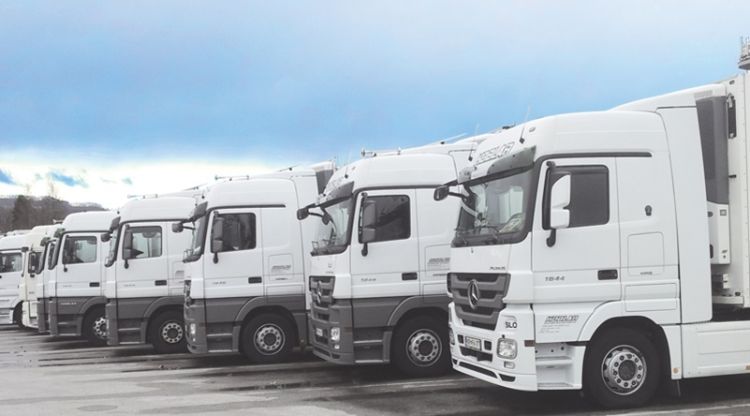 Client Goals and Challenges
The company's goal was to find a platform with as many features as possible to quickly adjust to its logistics and cost reduction needs. Another significant challenge was to provide Koblar Damijan S.P. customers with information about their assets.
Client Benefits
Frotcom was the chosen solution to meet Koblar Damijan S.P. requirements for its functionalities, quality of service, and support provided, as well as its ability to operate in areas where most of the company's trucks are located (in Russia).
Using Frotcom features such as Integrated navigation, Fleet Alarms, and GPS trailer and asset tracking, the company now has better control over its fleet, drivers (driving behavior and executed tasks), and client assets, compared to the platform previously used. Driving behavior was also improved, as the company has more information and insights about its fleet.
The Remote tachograph download was also decisive in overcoming logistics challenges. It saved a lot of time, and it is no longer necessary to wait for the trucks to arrive at the company's parking place as before.
By reading CANBus data through Frotcom, Koblar Damijan S.P. can now receive highly prioritized information about fuel consumption and mileage. Frotcom's Fuel management module was essential for the company to reduce fuel costs.
Damijan Koblar, Director of Koblar Damijan, said: "With Frotcom, we've gained a lot, mostly in time savings while searching different detailed information about certain driver or truck. The Remote tachograph download also saves a lot of time and is an asset in terms of logistics, as there is no need to wait for the truck to arrive at the company's parking place as before. Frotcom also solved our need to satisfy some of our regular clients who now can access and get quick information about the location of the truck that carries their cargo."
Koblar Damijan is delighted with Frotcom's quick implementation and training process provided by the Frotcom Slovenia team, and the director added: "As our clients' demands grow, we need Frotcom's team support and we can really rely on their help at any time."
Is your company also facing these challenges? Contact a member of our team, and start making the most out of your fleet.