Don't let your tires get tired
You have to stop your vehicle and change a tire, it's a major hassle for any driver but for a fleet manager it's a real headache.
Apart from being costly, especially for trucks that have larger tires or vehicles that require special tires, delays can create client issues. So consider paying more attention to your tires and you could save time in the future and increase the productivity of your fleet.
As a fleet manager, if you are constantly changing your vehicles' tires, something is not right and some important steps need to be taken. It's not just rocks and potholes that damage tires. Adopting a few simple habits will greatly reduce wear and extend a tire's operational life.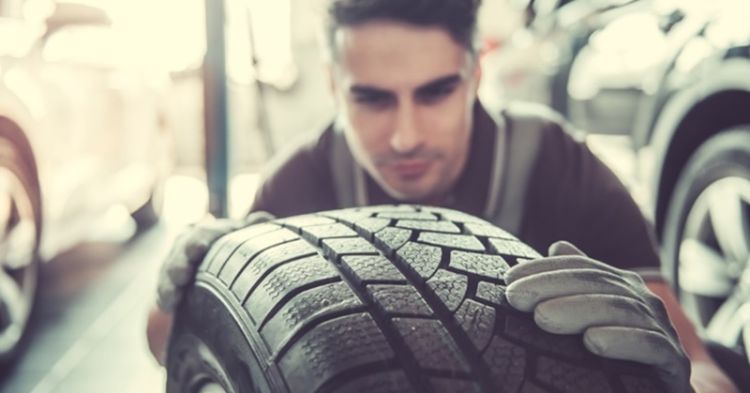 Prevent premature wear of tires
Maintain consistent driving behavior, avoiding hard cornering;
Avoid fierce braking and harsh acceleration;
Keep tires properly inflated. The recommended pressure is specified in your owner's manual or the sticker in your door jamb;
Carry the correct load weigh to optimize tire wear;
Regularly check your tire pressure before you start a long journey (with cold tires);
Change the pressure according to load and speed conditions;
Make sure your vehicle is aligned correctly;
Check that  your shock absorbers are in good working order;
Align your vehicle when you have new tires fitted;
Check your vehicle alignment every few months to ensure that it is still set correctly;
Avoid sidewalks and turning your wheels with the vehicle is stationary;
Visually inspect your tires regularly;
Follow the manufacturer's instructions when changing tires.
To summarize, it is imperative to regularly check the tread depth and wear on every tire in your fleet. It saves you money, keeps your fleet running on time and improves overall safety for your drivers. 
Post tags:
Fleet management software
Check tires pressure
Driving behavior
Fleet management
Inspect tires
Intelligent fleets
Reduce idle times
Reduce fleet costs
Replacing tires
Tire pressure
Vehicle safety
Vehicle tracking