Bomi10 Logistik is improving delivery times by 25% with Frotcom
Using Frotcom, this road transportation company has seen a 25% improvement on delivery times and a 15% reduction of operational costs.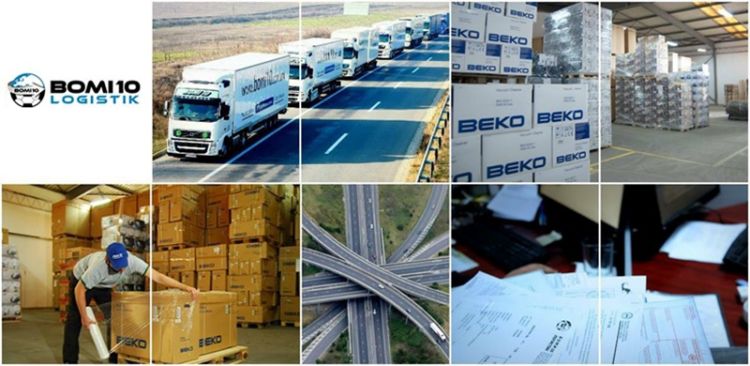 Bomi10 Logistik provides transportation services, warehousing, storage, and customs clearance services around the clock, alongside packing and labeling. Founded in 1987 with only 2 vehicles, the company has established a reputation as a leader in Macedonia's transport sector.
Nowadays, Bomi10 can count upon 52 vehicles and 6 semi-trailers, regularly transporting shipments to the UK, the Netherlands, Belgium, France, Serbia, Greece, Albania, Germany and Spain. Experts in the transport of garments and textiles, the company also handles many other types of shipments, including dangerous cargo.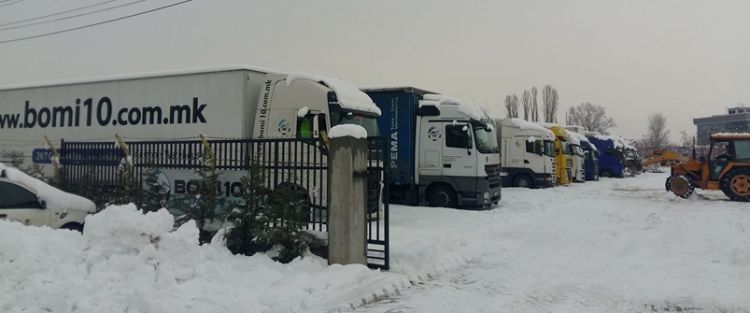 As a company much in demand, Bomi10 needed an integrated fleet management software that could accommodate all the features required to deliver a complete understanding of its fleet operations and productivity.
Before going forward with the installation of Frotcom in all its vehicles and semi-trailers, there was a free trial, with a device installed in one of Bomi10's vehicles.
"Support was of a very high quality", said Mr. Dejan Gjorgjiev, Transport Manager of Bomi10 Logistik. "We chose Frotcom as the platform offers excellent service and all the reports and features we needed as a business."
With the entire fleet operating under Frotcom's watchful eye and with other assets included, improvements were soon realized:
 
Frotcom's Asset tracking minimized the risk of losing a semi-trailer and its contents and helped the company to meet regulatory compliance.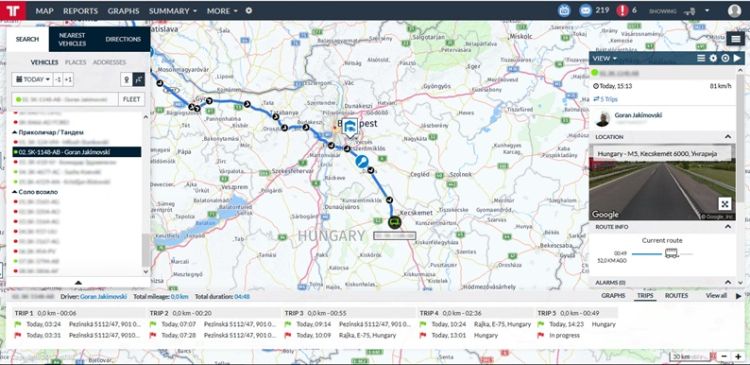 With the help of Frotcom's Driving behavior analysis module, it was possible to measure and train drivers to improve driving results, which led to a reduction in fuel consumption and of wear and tear.
Frotcom's Route planning and monitoring module provided key information to judge routes correctly, create areas on the Frotcom map and administer routes that have been designed for the optimization of driver productivity. Bringing a reduction in total mileage, and therefore a consequent improvement in fuel consumption.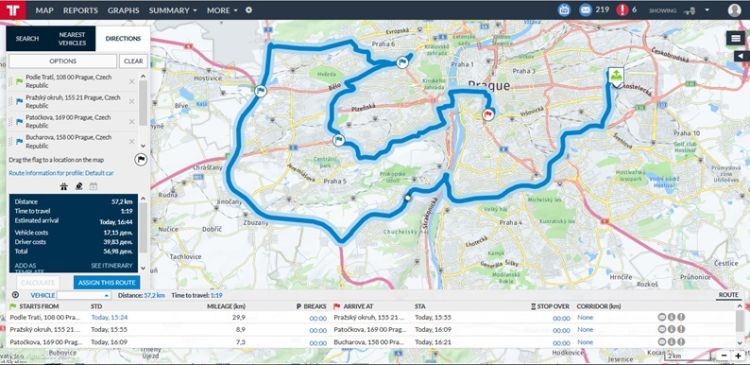 Communication with drivers was also improved. With 2-way links through NAV messaging, offices can send text messaging to onboard navigation devices. Drivers can also use these devices to send text messages to their office. In addition to text messages and map navigation, onboard navigators are also used to send destinations to drivers, along with corresponding instructions.
To improve fleet productivity Frotcom reports provide essential information that helps the fleet management team at Bomi10 to easily check performance and make suitable corrections and improvements.
Acting immediately on intel from Frotcom alerts, Bomi10 was able to reduce idling time.
In conclusion, taking advantage of all Frotcom's features allowed Bomi10 to achieve the benefits already mentioned and realize a 25% of improvement on delivery times and a 15% reduction in their operational costs.
Seeing the software's potential and knowing that 80% of Frotcom's innovations came from the desires of their customers, Bomi10 suggested a few innovations to Frotcom that are being analyzed and will be taken into consideration.
Visit Bomi10 Logistik corporate webpage.
Post tags:
Frotcom
Bomi10 Logistik
Reduction of operational costs
Communication with drivers
Delivery times improved
Driving behavior analysis
Fleet operations
Fleet productivity
Frotcom Alarms
Frotcom reports
Improve driving behavior
Improve fleet performance
Integrated navigation system
Minimize risk of losing assets
NAV messaging
Onboard navigation device
Optimize driver productivity
Reduce fuel consumption
Reduce idle times
Reduce total mileage
Reduce wear and tear
Reduce operating costs
Route planning and monitoring