Copy a list of authorized drivers (Whitelist) from one vehicle to others
Fleet managers now have the option to copy the settings of a vehicle's whitelist (list of authorized drivers) to another vehicle, at the push of a button, with the Drivers whitelist option of the Vehicle's Administration.
It is now also possible to configure a buzzer alarm, which will ring when an unauthorized driver is identified.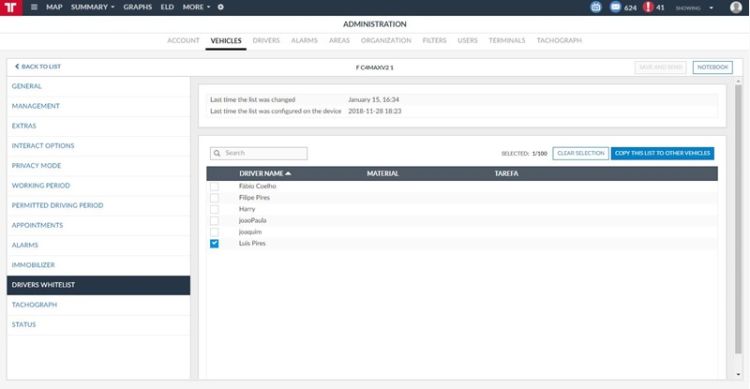 For more information regarding the set-up of this functionality, contact us.
Post tags:
Frotcom
Whitelists
Intelligent fleets
Fleet management software
Drivers Whitelist
Vehicles administration
Tip of the month
Frotcom tip