Do you want to buy quality tires at a good price?
Buying quality tires while complying with a budget can be difficult for fleet managers, but these tips will make your job a lot easier.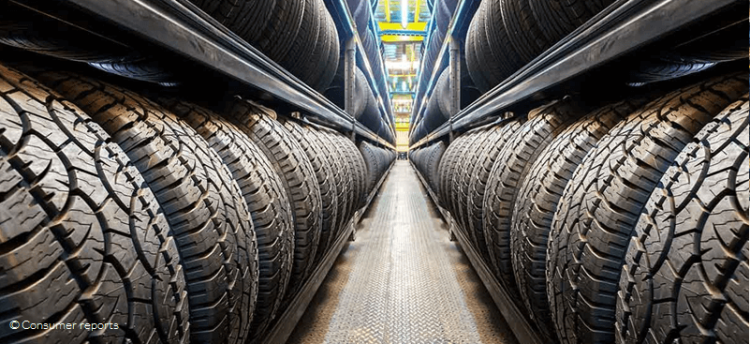 All fleet managers know that tires are something that can't be neglected. Tires are primarily responsible for controlling the grip on the road in a vehicle. Therefore a large deterioration in their pattern can lead to a loss of grip, making driving much more difficult. In fact,
poor tire condition
is responsible for 55% of road accidents.
Fleet managers have the responsibility to ensure regular fleet tire maintenance. Knowing how to make a good purchase in this sense is essential for budget compliance and drivers' safety.
If you wish to buy quality tires for your fleet, but you have a limited budget, there are very good proposals that do not require paying outrageously. The big brands tend to set the highest prices, but other less popular ones can offer you the same quality for figures that sometimes cut the price in half.
It may seem surprising, but you can buy quality tires at a lower price with these tips:  
Pay attention to the seasons
It's essential to take into account the season in which you will mainly use the tires. There are tires for summer and wintertime since they are designed to withstand different temperature ranges. Know that if you have SUV's, it's always advisable to buy winter tires to ensure greater traction in difficult terrain, but if you use other vehicles in your fleet in an area where the heat is frequent, use summer rubber. If, on the contrary, snow and cold abound in your fleet's operating area, always bet on winter tires.  
Confirm tire compatibility with vehicle characteristics
Every vehicle has a series of characteristics that make it different from others. It's always important to know that features like the speed supported, weight, tire size, surface, load index, and sound, influence the chosen tires. Every tire has an alphanumeric code on its side, where you can extract all this information to ensure that you purchase the right tires for your vehicles.  
Consult different sellers
Do not settle for the prices of a single store. It is advisable to check more places, both on and off the internet, to guarantee the best price, and don't forget to ask the sellers for suggestions on which tires are best for the specific needs of the vehicles in your fleet. Take your time and look carefully, because sometimes you can find authentic gems hidden among hundreds of proposals.
Buying quality tires at a good price is not that complicated. By making a thoughtful purchase following the tips mentioned above, you will guarantee better security in the circulation of your fleet vehicles and greater savings.
As mentioned in our blog article "
Tire pollution: lowering car emissions with new EU tire labels
", in Europe, and from May 2021, the new labeling scheme for tires can also be helpful to lower vehicle emissions.
Post tags:
Fleet managers
Fleet management
Fleet costs
Vehicle safety
Road safety
Tires