New EU tire labeling rule in effect from May 2021
The new tire labeling rule adopted by the European Council (EC) will come into force to help consumers choose safer, more fuel-efficient, and quieter tires.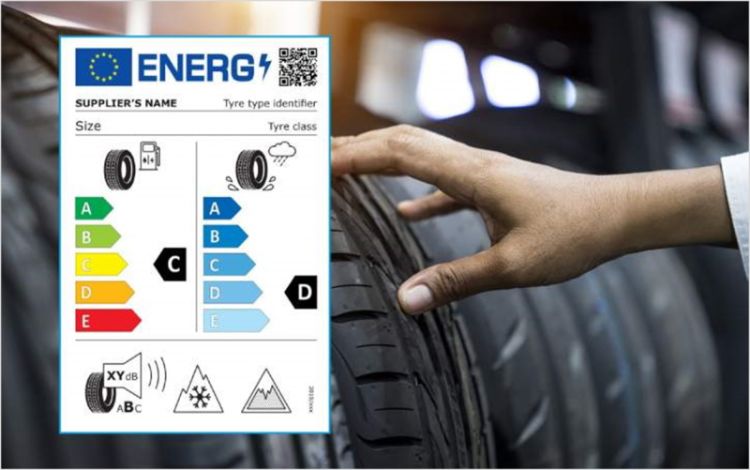 In compliance with the new EC regulation on this matter, from May 2021, there will be a new informative label of the main characteristics of tires. With the introduction of the new tire label regulation and a registration database (EPREL*), and the option of two new performance indicators (snow and ice grip), the European Commission expects consumers to make informed choices while at the same time contributing towards safer and cleaner road transport.
 
Benefits for both consumers and the environment
The new labeling will allow EU consumers to have more information when choosing new tires for their cars, introducing changes in the different tire performance categories' scales, such as removing unused performance classes. It aims to make labels more visible and clearer for consumers, thanks to new label display rules.
For the environment, this means good news. Being rolling resistance the cause for 20-30% of vehicles' fuel consumption, reducing tires rolling resistance will lower greenhouse gas emissions and help reach the EU goal to achieve climate neutrality by 2050. It also seeks to add parameters on mileage and abrasion once the testing methods are available, which is expected to reduce the number of microplastics getting into the environment due to tire abrasion. New requirements will also apply once a suitable testing method to measure their performance is available regarding re-treated tires. 
The new tire labeling information should also apply for the heavy commercial vehicle category (Class C3) and still needs to be formally adopted by the European Parliament before being published in the Official Journal. 
 
* The EPREL (European Product Database for Energy Labelling) is the official database where all tires need to be registered, and everyone can confirm label statements. The QRcode available in each label will grant access to the official EPREL entry/registration of that specific tire/product.
Post tags:
Tire pollution
Fuel efficiency
Wet grip
Noise level
European Union
European Council
European Parliament
Tire labeling
Road transport
EU Tire Label Regulation
EPREL