Driverless delivery trucks will soon operate on Canadian roads
In partnership with autonomous driving company Gatik, Canadian retailer Loblaw plans to make deliveries on a 7-mile route with driverless trucks.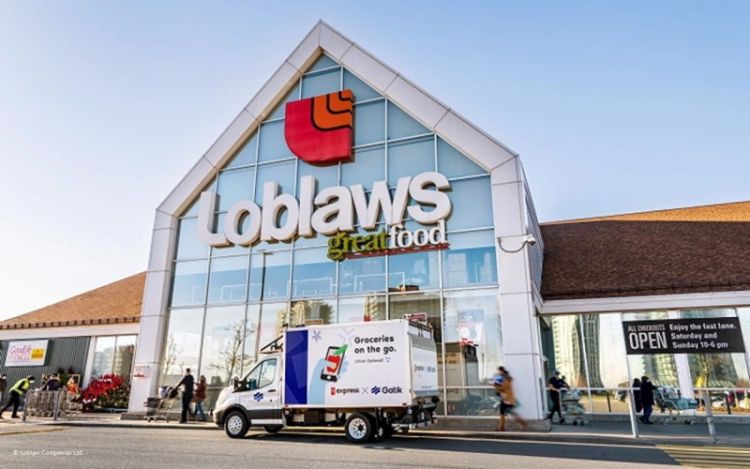 Canada's largest retailer, Loblaw Companies Ltd., and the California autonomous driving company Gatik announced a partnership to create "Canada's first fully autonomous commercial delivery" on a 7-mile truck delivery route. These companies have been testing this autonomous driving technology in Ontario since 2020, with a human "safety driver" on board, and have successfully completed more than 150,000 deliveries using five autonomous vehicles.
In April 2022, Gatik received special approval from the Ontario Ministry of Transportation to operate the vehicles without a safety driver. Loblaw then conducted further tests with an external company, stress-testing the autonomous system by attempting to hack the system remotely and take control of a vehicle. After Gatik passed this audit, they began the next testing phase in August 2022: removing the human passenger and operating only with the support of a remote supervisor.
The innovative Loblaw-Gatik vehicles navigate with the help of six LIDAR (light detection and ranging), six radar sensors, and 12 cameras. They also include a black box between the driver and passenger seats that houses the computer that guides the truck. Because Loblaw's trucks operate on fixed routes, the autonomous technology allows them to navigate more predictably. If anything unexpected occurs on the road, the truck is programmed to immediately stop or pull to the side.
While exciting, Loblaw and Gatik's driverless delivery trucks are still far from ensuring fully autonomous deliveries and will not bring groceries to customers' doors. For now, the companies are focused only on "half-mile" deliveries, i.e., fixed short-haul routes that move goods. In this case, the vehicles will only move cargo from a pick-up facility to nearby stores.
Post tags:
Autonomous vehicles
Autonomous deliveries
Autonomous driving
Autonomous commercial delivery
Driverless trucks
Driverless technology
Autonomous delivery trucks
Loblaw Companies Ltd
Gatik
Commercial fleets
Fleet industry