The Challenges of Electric Mobilization in Africa
The African continent still faces several challenges to implementing electric mobility.
It is well known that electric vehicle (EV) sales have increased virtually everywhere in the world in recent years. Despite the global automotive market contracting due to the pandemic, electric vehicle sales more than doubled in 2021, accounting for 9% of the global market with 6.6 million units sold.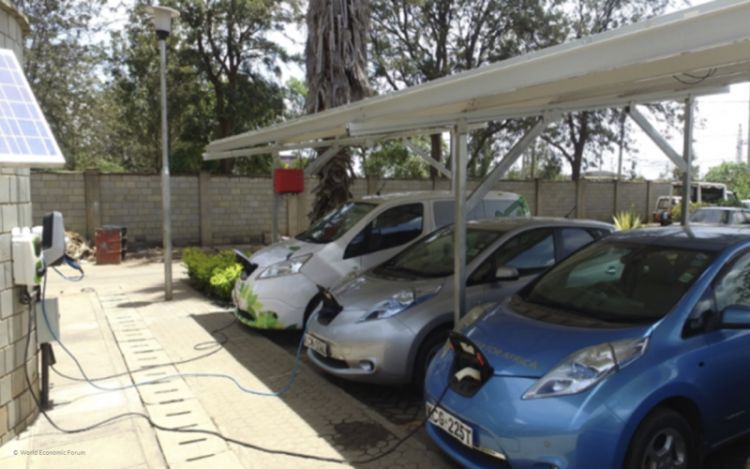 © World Economic Forum
Take a look at some data on the rise of EV sales worldwide:
In 2021, China sold more electric vehicles than the rest of the world combined in 2020;
In Europe, although there was an almost 70% increase in EV sales in 2021 (2.3 million vehicles sold), the total sales number was 25% lower than in 2019, as the European car market was still recovering from the pandemic;
In the United States, EV sales more than doubled in 2021, reaching more than 500.000 units and increasing its market share to 4.5%.
Another very different reality can be seen in Africa. Although there is little data available to analyze, the scenario could be more encouraging concerning the evolution of electric vehicle sales. Government data estimates that only about 1,000 of the 12 million vehicles sold in South Africa are electric vehicles.
There are also other challenges in using EVs in Africa:
Government policies
Unlike Europe, Asia, and the United States, African governments are not pushing the auto industry to adopt more environmentally friendly options, so the transition to EVs has been slower. For example, only Cape Verde has implemented actions to gradually eliminate the sale of vehicles powered by internal combustion engines.
Poor condition of roads, electricity, and EV chargers
The African continent continues to be affected by infrastructure challenges such as weak electricity grids, poor roads, and a shortage of public electric chargers. All of this understandably makes the consumer demand for electric vehicles limited.
Importation of used vehicles with internal combustion engines (ICE)
A large volume of used ICE vehicles is imported into the African continent daily. Unfortunately, this makes the price gap between ICE vehicles and EVs even more significant and challenging for the population to embrace electric mobility.
Economic insufficiency
Although electric vehicle costs have dropped dramatically over the years, purchasing an EV is still out of reach for most Africans. For example, given that a Nigerian earns an average annual salary of 71,185 naira per month, which corresponds to $170 (according to Nigerian and international recruitment agencies), and the average transaction price for an electric vehicle is $65,291, it is fair to conclude that most Africans do not consider purchasing an electric vehicle.
Despite these challenges, and contrary to the African continent's trend, some countries, such as Egypt, are determined to move forward with electric mobility, with plans to manufacture 20,000 vehicles internally starting in 2023 to accelerate EV adoption across the continent.
In addition, according to the United Nations Environment Program, at least 50 startups in Kenya are developing two- and three-wheeled electric vehicles, thus introducing low-cost, sustainable vehicles to the continent's treacherous roads. Kenya aims for electric vehicles to account for 5% of all vehicle imports by 2025 and is cutting import duties on EVs in half. Ghana, Rwanda, Seychelles, and Mauritius have also reduced or eliminated import duties.
Source:
Centurion
Post tags:
Africa
Electric vehicles
EVs
EV transition
EV acceleration
EV sales
Electric mobility
Electric mobilization challenges