UK implements new zero-emission Vehicle Excise Duty
The recent introduction of Vehicle Excise Duty (VED) for zero-emission cars, vans, and motorcycles in the United Kingdom (UK) will significantly impact companies with vehicle fleets.
In the United Kingdom, electric vehicles (EVs) will no longer be exempt from excise duty from April 2025, as a new zero-emission Vehicle Excise Duty (VED) will go into effect. The new tax was announced by Chancellor Jeremy Hunt in his Autumn Statement and justified as an attempt to make the car tax system "fairer."
This article will explore the potential implications of this new duty and how fleet owners and managers can best prepare for the changes.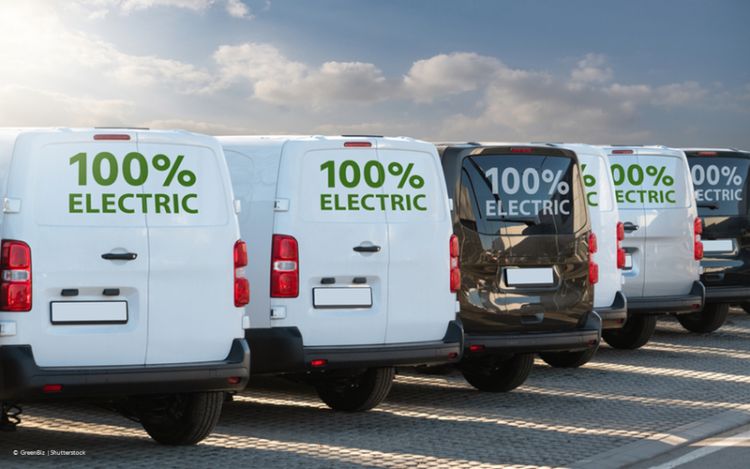 Benefits of the reduced VED
There are several potential benefits of the new VED for zero-emission vehicles. Now that both combustion and EVs will pay the VED tax, the reduced VED for zero-emission vehicles may encourage people and companies to switch from combustion to electric vehicles and reduce the overall emissions in their fleets. The reduced VED can bring cost savings for fleet organizations still running combustion vehicles and considering adopting electric ones. These vehicles are generally also cheaper to run than petrol or diesel, allowing organizations to maximize their fleet budgets and increase efficiency.
Challenges of the reduced VED
Even though the reduced VED may benefit fleet owners and managers, they should consider some possible challenges. For instance, some companies may need help to acquire EVs, as they require a higher initial investment than purchasing petrol or diesel vehicles. Moreover, adopting EVs might also increase maintenance and repair costs since these vehicles often need more upkeep than diesel or petrol vehicles.
Preparing for the new VED
Companies must start planning ahead to best prepare for the VED changes in 2025. This includes researching the available EV types and assessing the associated costs. Also, companies must plan for potential increases in maintenance and repair costs and ensure they have the necessary budget to cover these expenses.
The new VED for zero-emission cars, vans, and motorcycles is a significant change for fleet-owning companies. It may bring benefits, but at the same time, it may also bring challenges that significantly affect fleet cost management.
Post tags:
Frotcom
Vehicle Excise Duty
VED
VED tax
United Kingdom
UK
Zero-emission vehicles
EV
Electric vehicles
Maintenance
Repair costs
Petrol vehicles
Diesel vehicles
CO2 emissions