Dragan Kostovski speaks to The Economist about the impact of COVID-19 in the transport and logistics sector
In an interview, Dragan Kostovski, CEO of Frotcom North Macedonia, talks about his team's challenges while managing Frotcom's business in his country during the pandemic.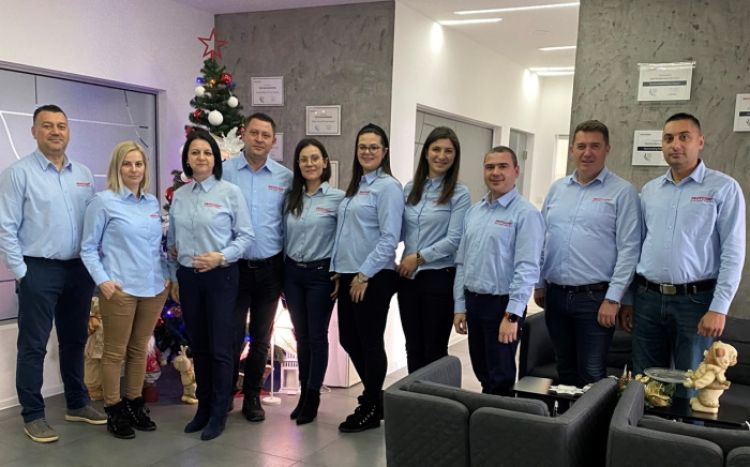 In the interview published by The Economist magazine, Dragan Kostovski speaks about how the COVID-19 crisis affected the Transport and Logistics sector and how he overcame the challenges of running a business in this sector during the pandemic.
As in other areas, the COVID-19 crisis also left its mark in the transport and logistics sector. For several months, many companies operated at a reduced capacity and saw their vehicles shut off indefinitely. "The losses in the fleet management sector were not drastic, but in the first months of this pandemic, our business reduction was around 10-15%", said Dragan. Fortunately, Frotcom North Macedonia managed to keep all of its employees with no layoffs or pay cuts.
Being the health of his employees the priority, Dragan Kostovski immediately applied security and health measures within the company: with disinfection of all rooms and staff working from home for two months. The company is currently following government recommendations, and everyone is using masks and disinfectants in the workplace. As long as the pandemic lasts, groupings are prohibited during working hours.
The team started to provide online training sessions for clients every Wednesday at 2:30 pm to adapt to this new reality and maintain close contact with customers.
"We are promoting the online training in our social networks, and clients are getting more into it. They recognize the positive effects of Frotcom and are glad to have the ability to communicate with our support team and learn something new about our fleet management system in every session", said the leader of Frotcom North Macedonia.
In addition to implementing the online customer training, the company also increased its team for technical support and after-sales customer care to provide their clients with an even faster and more efficient service.
Dragan Kostovski concluded the interview with more good news by announcing the launch of a new smartphone application this year: "It will be the third application that will be operational for our customers, with far more options, improved technical capabilities, and new integrations with external parties. We are fully committed to providing the most intelligent solutions for professional fleet management to companies in North Macedonia."
We invite you to read the full interview:
In English
Post tags:
Frotcom
Frotcom North Macedonia
Frotcom Certified Partner
Fleet management
COVID-19
New normal
The Economist
Road transport
Logistics