Frotcom's CRM module: The key to increasing customer satisfaction
Learn how this Frotcom module can be one of the most effective tools to improve your customers' satisfaction by providing them full access to their orders' transportation process.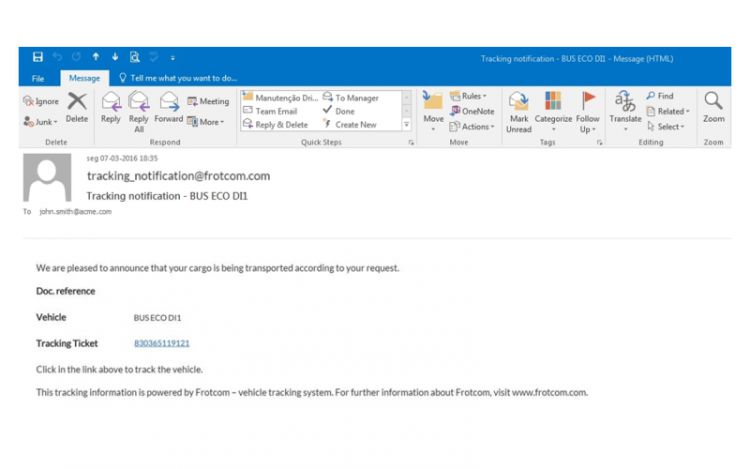 Customer happiness is often cited as crucial for any business success. As a fleet manager, it thus makes sense that you look for the best solution to manage the relationship between your business and your clients.
With Frotcom's CRM - Customer relationship management, your customers can rest assured that everything concerning the transportation of their goods will occur at the scheduled time and date.
Frotcom's CRM module enables you to: 
 
Create and send tracking tickets to your clients via email;
Provide clients with free real-time access to their cargo location; 
Reduce your team's workload regarding delivery times;
Improve customer service;
Increase customer satisfaction.
As said, customer satisfaction is vital. With Frotcom's CRM module, your team won't have to spend as much time responding to inquiries regarding delivery times since clients will already know. Also, your clients will truly appreciate having immediate access to their cargo whereabouts and estimated arrival times.
Frotcom can help you improve your customer service and increase customer satisfaction. To know more about this and other Frotcom features, contact a member of our team.
Post tags:
Frotcom
CRM
Customer relationship management
Fleet Intelligence
GPS vehicle and asset tracking
Tracking tickets
Tracking notification
Improve customer service
Improve customer satisfaction