Frotcom organizes the second edition of Frotcom Road show
Frotcom Bulgaria will organize a new Road show in 2023. This year in the format of a Marathon for four consecutive days.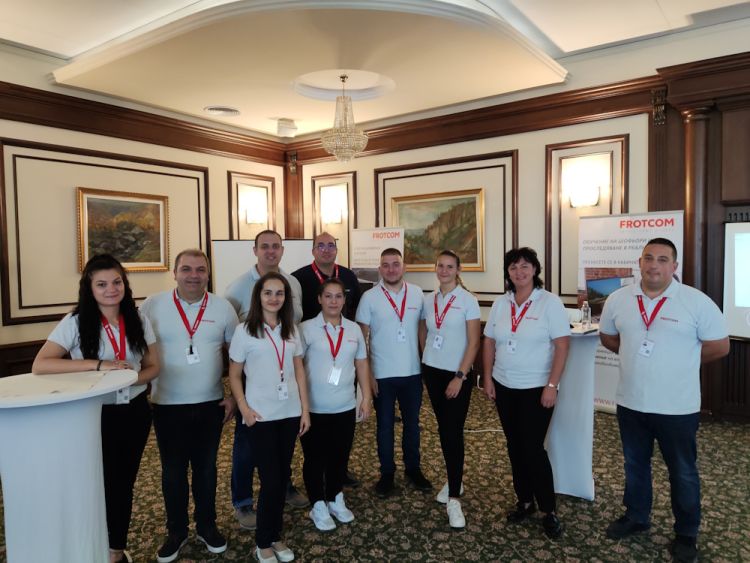 The company providing fleet management software and services for managing and tracking any type of fleet will visit four different cities in Bulgaria, where it will be located for the day.
Frotcom plans a slightly different event compared to the first edition of the tour, as it can also be defined as a Marathon since it will last four consecutive days. Each of the events will start at 14:00 with two presentation panels, separated by a coffee break between them, which will continue until 18:00.
Frotcom Bulgaria will provide its guests the opportunity to hear interesting presentations on current topics from professionals in their region. After the presentations, the company plans a cocktail party for its guests, where everyone can still talk calmly, exchange good practices and, last but not least, have fun together.
This annual event will take place in the following schedule:
03 October 2023 – Opening of the tour in Haskovo (Park Hotel Europe);
04 October 2023 – Varna (Nikotea - Culture warehouse)
05 October 2023 – Veliko Tarnovo (Multimedia visitor centre "Tsarevgrad Tarnov");
06 October 2023 – Closing of the tour in Sofia (Hotel Novotel).
Entrance is free, but requires prior registration.
Don't miss the opportunity to be a part of the Frotcom Road show 2023 and enjoy this memorable experience. We are waiting for you!