The solution that helps fleet managers
Frotcom, through its intelligent vehicle tracking and fleet management system, is committed to helping companies manage their fleets in an effective, user-friendly way that clearly boosts productivity, margins, and service quality.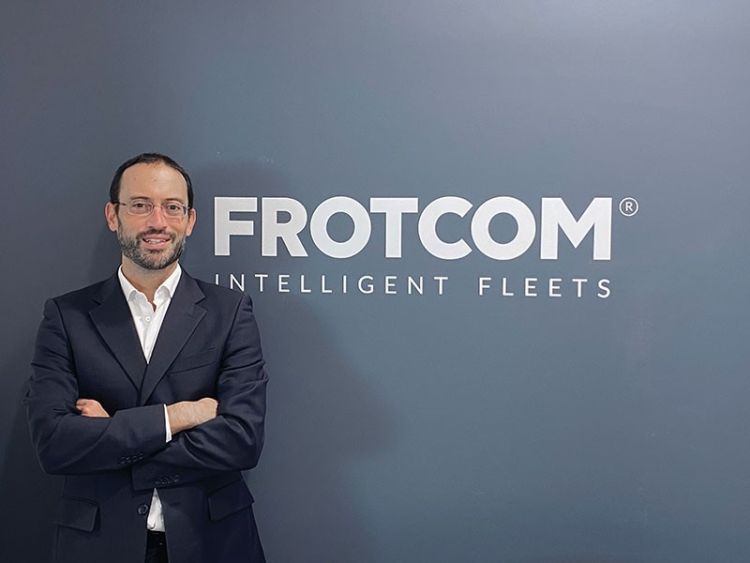 The Frotcom solution is 100% focused on professional road fleet management to support fleet managers. "It covers nearly every fleet management need, with an extensive set of tools," explains Gonçalo Serafim, General Manager of Frotcom Lusitana, the company responsible for this solution – currently found in more than 40 countries and used by more than 15,000 professionals – in Portugal.
The company's solution stands out, he says, due to the way it sees customer needs. In fact, around 80% of the features launched in the market originated from requests from customers.
Despite the challenges faced by the sector, including the pandemic and fast-paced technology advancements, Frotcom has equipped itself with the technical tools and human resources needed to cope with the market's competitiveness.
Partner to the fleets
The company wants to keep strengthening its image in the market as a partner in intelligent fleet management by offering a complete package of fleet telematics services, including installation, training, and technical assistance for all types of commercial vehicle fleets, including cars, vans, and trucks.
"Frotcom has several tools specifically developed for these companies' needs. Where fleet management is a key part of their operational management, requiring tools for controlling driving time and behavior, remote tachograph download, and workforce management, among others," explains Gonçalo Serafim.
Frotcom Lusitana's General Manager also says that they will "keep paying close attention to this sector, which truly needs advanced fleet management solutions. However, we do provide the same tools for many other business sectors, including the passenger transport sector, businesses that need light vehicle fleet management, and so on." Digital transformation has already come to Frotcom's customers, and as such, the company is seeking to provide more and more tools to facilitate this transition as well. To do so, Frotcom has an R&D team that is constantly expanding the Frotcom solution, with the annual release of new features and updates, such as the Workforce management module.
Developing news
The organization is getting ready to unveil one of its latest developments, the real-time tracking vehicle control system, which uses second-to-second vehicle data as a basis for many of the advanced features to be launched by Frotcom in the coming months. According to the General Manager of Frotcom Lusitana, another new upcoming feature is a driver coaching module providing an in-depth driving analysis during any given trip, with telemetry data updated every second. These innovations are part of a roadmap of launches with which the company intends to address customer requests and strengthen its leadership position in the fleet management sector. Despite the pandemic, 2020 was ultimately a good sales year for Frotcom, both in Portugal and in the vast majority of markets where it is found.
By EXAME