Frotcom empowers Devolli Corporation to achieve its full business potential
The Devolli Corporation has put its trust in Frotcom to optimize driver productivity, eliminate vehicle downtime and enhance customer satisfaction.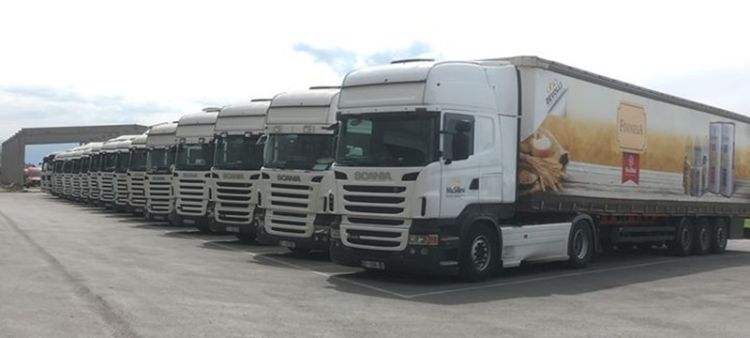 A leading producer and distributor of premium Coffee products, high-standard mattresses and polyurethanes in Kosovo, the Devolli Corporation employs over 1.000 people and prides itself upon a strong distribution network and elite sales force, that covers the whole of the territory.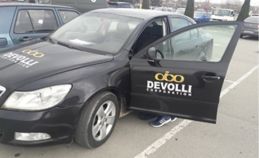 Devolli Corporation is growing rapidly, with the integration of its leading brands into new products categories and direct access to more than 10.000 sales points in Kosovo. This means that their existing 188 vehicles - most of them assigned to the sales force and distribution - must be supervised correctly and have the correct onboard tools to allow effective management.
For Devolli Corporation it was of vital importance to have accurate information about every vehicle in its fleet. The roads used, expenditures made, costs incurred and the ability to monitor whether the vehicle has been used outside working hours.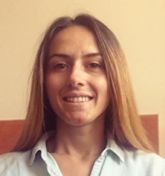 "We googled GPS Tracking companies in Kosovo and found Frotcom," said Ms. Ardita Mullazenuni, Fleet Manager, GPS Tracking of Devolli Corporation. "After comprehensively researching Frotcom's fleet management software and features, we were convinced we had found the tools we needed! A meeting with Alban Hasani, Frotcom Kosova's Director, answered all our questions and concerns regarding the distribution of products and increasing efficiency for our customers."
Devolli Corporation was eager to effectively manage its fleet and increase productivity. With Frotcom reports, they are able to pinpoint issues immediately that need improvement, optimizing operations and driver efficiency.
The configuration of several Frotcom features, like the "Idling", "Start and Stop" or "Usage out of permitted period" alarms, are helping the fleet management department to collect data to back up driver behavior and ensure drivers are working productively.
Frotcom's automated alert notification system is also helping the company to accurately schedule preventive maintenance and ensure that insurance payments are made with maximum efficiency.
Ms. Mullazenuni was pleased to add, "we have had maximum support from Frotcom on all our requirements and solutions have been fast and to the point." She concluded by saying that Frotcom "is reducing unauthorized vehicle usage, increasing fleet productivity and decreasing fuel costs. As well as optimizing routes for faster service."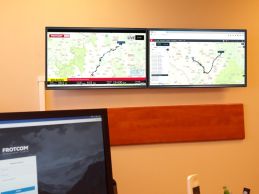 The Devolli Corporation has also established a Monitoring Room that enables the fleet management team to track all of their vehicles in real time thanks to Frotcom TV.
Although they have only recently appointed Frotcom, Devolli Corporation has already concluded that they've made the right choice for their business, as they know the whereabouts of the fleet and can monitor their actions and act in real time.
We wish them every success in the future.
Post tags:
Frotcom
Devolli Corporation
Vehicle tracking
Fleet management
Intelligent fleets
Optimize driver productivity
Eliminate vehicle downtime
Enhance customer service
Route optimization
Decrease fuel consumption
Eliminate unauthorized vehicle usage
Two-way communication
Effective regulation