How to zoom, locate and review information on Frotcom graphs
You can now zoom your Frotcom Graphs in a user-friendly way to locate and review information about your fleet.
Using the grey bar at the top of the Graphs view, or from inside any of the graphs, you can drag and drop a line in which you want to have the zoom in for all the graphs.
Drag and drop the grey bar on top of the Graphs view:
 
Drag and drop inside the graph: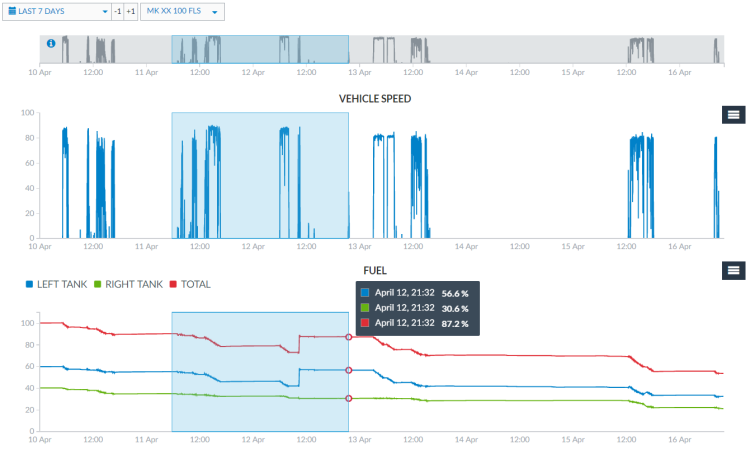 Clicking again on the grey area of the bar, it zooms out the graphs to the default view.

Note: be sure to drag the line precisely on the grey bar or on a graph area - dragging outside these limits will lead the browser to only select the text instead of zooming in.
Post tags:
Frotcom
Frotcom Help Center
Frotcom graphs
Intelligent fleets
Fleet management system