6 supply chain trends to look out for in 2022
Circular economies, increased flexibility, eco-friendly management, and better driver retention are among the supply chain trends to keep an eye on in 2022.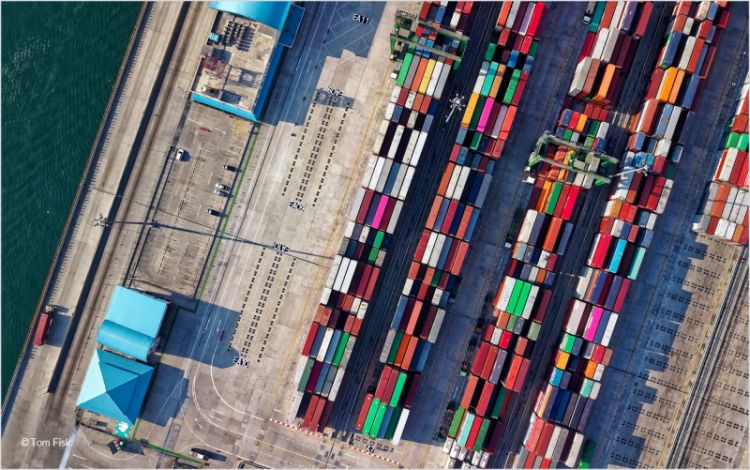 Following the recent worldwide pandemic, supply chains worldwide have begun to pick up the pieces and map new territory to recover. With delivery volumes higher than ever, companies will need to adjust their supply chain operations for greater efficiency, flexibility, and cost reduction, and there are some supply chain trends for the future that they must take into account to achieve these goals.
Take a look at these 6 supply chain trends to look out for in 2022:
Supply Chain as a service (SCaaS)
The industry is changing rapidly, and everything is being offered as a service, including the supply chain. Recognizing supply chain as a service (SCaaS) allows businesses to achieve a higher return on investment by collaborating with multiple logistics partners to support all or a fraction of their supply chain needs, such as acquisition, production control, manufacturing, quality, warehousing, and logistics.
Moreover, seeing the supply chain as a service gives companies a strategic opportunity to improve the efficiency of each component of the supply chain and enables them to define low and variable-cost structures using rapidly scalable technologies and processes.
Circular economies
The circular economy model is becoming more profitable and popular than the traditional, linear supply chain. This production and consumption model encourages the resale of discarded materials and helps differentiate brands while bringing customers and small producers together.
Also, this methodology rewards small suppliers for their commitment to sustainability throughout the process, with the ultimate goal of reducing environmental impacts and aligning incentives toward an inclusive economy.
Flexible supply chains
The pandemic has shown that supply chains must be flexible in dealing with market fluctuations and unexpected external factors. As a result, inventory reduction may no longer be the best strategy, and businesses will need to adapt to the changes in customer behavior with flexible approaches to expand and meet demand.
A flexible supply chain, when done effectively, can help to reduce costs, improve service, reduce risk, and boost a company's competitive advantage.
Eco-friendly management
As green consumption increases, more businesses are expected to implement eco-friendly supply chain processes. By 2022 and beyond, it is likely that companies will implement greener supply chain management and integrate sustainable environmental processes into the traditional supply chain, which can include product design, material sourcing and selection, manufacturing and production, operation, and end-of-life management.
Focus on last-mile delivery solutions
To meet consumer demands for fast and transparent deliveries, another trend for the supply chain's future will be retailers and logistics companies coming together as supply chain partners, focusing on creating the best possible last-mile delivery. The technology available today will allow them to adapt to the market and deal with unexpected events such as traffic, routing issues, inability to deliver orders, and more. In this scenario, using Artificial Intelligence (AI) and machine learning will benefit and define who will be seen as the supply chain leader in 2022.  
Investment in driver retention
Companies rely on drivers to keep their supply chain running. Therefore, companies must invest in driver retention strategies such as improved salaries and safety conditions, among others.
In addition, another trend is to provide a Driver app to make drivers' lives simpler while increasing their efficiency. This focus on driver retention, combined with technology to make their job easier, will likely result in happier drivers staying with companies for longer periods.
The industry is evolving and will continue to do so in 2022 and beyond. In the near future, it is fair to conclude that the main goal for supply chains is to improve their resilience to the unexpected. For companies, it will be essential to stay relevant and on top of global supply chain trends as demand grows.
 
Post tags:
Frotcom
Supply chain as a Service
SCaaS
Circular economy
Flexible supply chains
Eco-friendly management
Greener management
Last-mile delivery solutions
Driver retention
Driver app