Frotcom's benefits showcased at the Cargo Truck & Van Expo 2017
As part of the 6th International Expo Logistics & Supply Chain, the Cargo Truck & Van Expo 2017 was created to provide insights into the new era of logistics, upon which Greece is boldly embarking. The landscape within the country has changed, with road transport and distribution companies dealing with large vehicle fleets and adapting to EU directives for EURO6.
The event took place in Athens at the Metropolitan Expo Exhibition Center from 4 to 6 November.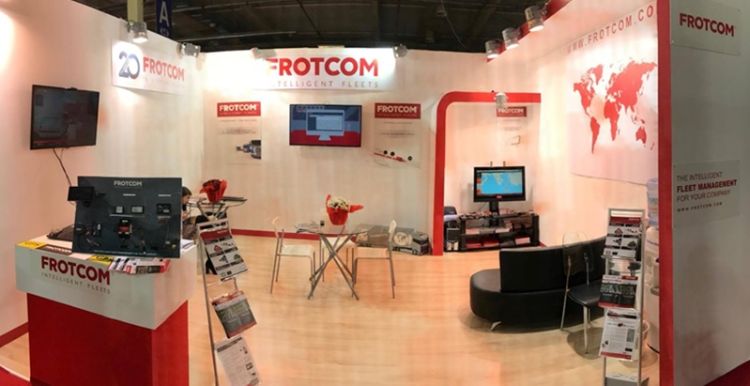 Frotcom was once again a major exhibitor at this fair. The three-day event gave Frotcom Hellas the opportunity to offer technological demonstrations for business leaders, managers from all sectors of industry and other interested parties. Showcasing Frotcom's benefits in terms of fleet fuel management, increase productivity, control of fleet operating costs, providing excellent customer service and vigilant with the safety of both drivers and cargo.
Nasos Sideris, Managing Director of Frotcom Hellas said, "I'm very happy that we're once again participating at this great event - this year, inserted in the Cargo Truck & Van Expo 2017 group. What can we say? We were delighted with the 2017 edition. Our participation was extremely positive, allowing us to contact potential customers directly, and introduce them to our latest updates and news."
If you couldn't make it to Cargo Truck & Van Expo 2017 and you want to know more about Frotcom features.
Post tags:
Frotcom
Better customer service
Cargo theft
Cargo Truck & Van Expo
Control fuel costs
Drivers' Safety
Fleet management
Fleet management software
Increase productivity
International Expo Logistics & Supply Chain
Reduction of operational costs