Access Logistics uses Frotcom to monitor its fleet in South and Central Africa countries
Fleet alarms | Driving behavior analysis | Fuel management | Fleet management reports
With Frotcom, the company can now receive accurate information about its fleet and cargo, improve drivers' performance, and monitor fuel consumption in real-time.
Founded and based in Ndola, Zambia, in 2014, Access Logistics is a company specialized in mining transportation in Central Africa and on-forwarding services to other countries. 
It started as a leasing company with 30 tankers and 30 flatbeds, and nowadays, its fleet counts 160 vehicles, 52 equipped with Frotcom. The company uses road services to offer prompt and reliable services through warehousing and distribution, and wharf services, including side-lifter transport and content unpacking.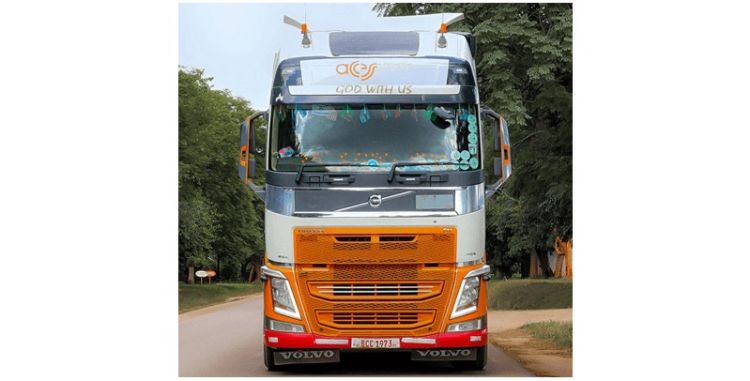 Client Goals and Challenges
Access Logistics is very proud of its commitment and services to customers, the reason why they chose Frotcom. The company considered that the features available, reliability, price, service, the support offered, and mostly Frotcom's user-friendly interface, would improve service quality.
Frotcom also had the challenge of solving the issues that were hampering the Access Logistics team's performance, like:
 
Difficulty tracking the movement of the vehicles;
Provide accurate updates to clients;
Monitor fuel and engine conditions effectively.
Client Benefits
Prior to Frotcom's installation, drivers used to spend too much time on the road, with unnecessary stopovers. Using Frotcom's Driving behavior analysis and Fleet management reports, the company accomplished a significant improvement in drivers' overall performance and reduced delivery times.
By successfully monitoring its vehicles, Access Logistics achieved its goal of giving accurate updates to clients, keeping them happy with the service provided.
Other benefits noted by the company were the ability to monitor fuel consumption in real-time thanks to Frotcom's Fuel management and track fuel theft, with the help of Fleet alarms.
Christabel Mapulanga, Human Resources Manager at Access Logistics, stated that "Frotcom has made vehicle tracking and fleet management very easy to implement and work with. The challenges were to get extensive network coverage in the south and central countries, but with the Frotcom advice, we managed to figure it out. We expect to make more fuel savings, especially if the system works the way we expect it. There is still more to be done on specific areas we are currently having challenges on".
The feature that most impressed Christabel Mapulanga was Frotcom TV, showing the current information on the fleet and the company on a big screen, which can really prove to a potential customer who visits the office that the services are as excellent as Access Logistics claims.
Frotcom can help you achieve your fleet goals. If you want to receive a proposal for your fleet, contact a member of our team.
Visit Access Logistics' corporate webpage.